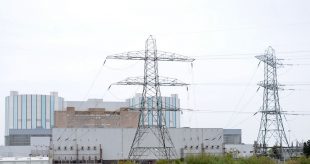 For over half a century, the UK nuclear industry has generated safe, reliable and low-carbon electricity.
Now, the 17 sites associated with the first nuclear power stations are facing the end of their lives. It's the Nuclear Decommissioning Authority's (NDA) role to oversee the clean-up and hazard reduction work at these sites which date back to the earliest days of the industry.
Green GB Week marks the 10th anniversary of the Climate Change Act. During that decade, the work to decommission these old nuclear sites has taken some major leaps forward:
Sellafield in west Cumbria, the country's most complex nuclear site, has made significant decommissioning progress. Ground-breaking technology has been developed to clean up and reduce hazards in the oldest, most challenging plants: the 'legacy ponds and silos'.
At Dounreay, in the north of Scotland, teams working on this site have overcome some major challenges in removing much of the nuclear fuel. This is a major milestone along the road to decommissioning after operations ended in the 1990s.
We are close to seeing the first Magnox site (which hosted the world's oldest type of commercial nuclear power station) at Bradwell in Essex, enter a state of 'Care and Maintenance' where the vast majority of the hazards have been removed. This is a first for the UK's nuclear industry.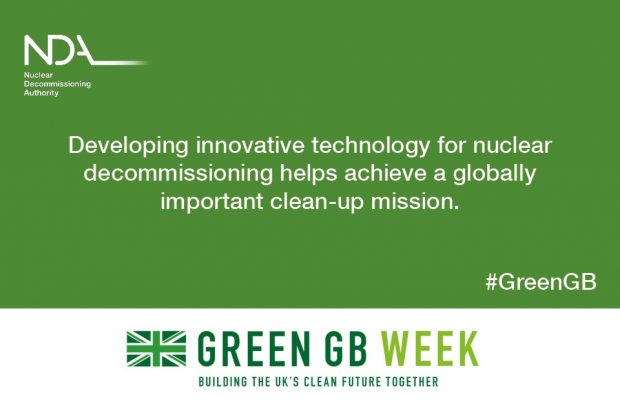 As part of the government's Industrial Strategy and the Nuclear Sector Deal, we work with others to keep the UK at the forefront of the international nuclear decommissioning industry:
New approaches aim to make nuclear decommissioning cheaper, safer and faster.
Much of this UK expertise in nuclear decommissioning comes from our supply chain. Almost £1.7 billion is spent with suppliers each year to clean up our 17 sites.
The pioneering work achieved by our suppliers means that they have become uniquely placed to take advantage of developing decommissioning markets overseas as well as in other high-hazard environments, such as oil and gas, space and offshore industries.
Green Great Britain week is an excellent opportunity to look back and reflect on some of the successes of our nuclear decommissioning industry, as well as looking forward to the challenges of the future.
Learn more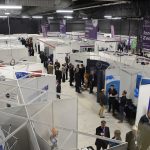 If you are interested in learning more, then join us at our free Supply Chain Event in Manchester on 1 November, where the latest technology from our suppliers will be hosted in our Innovation Zone.
Register for NDA Supply Chain Event on 1 November