https://nda.blog.gov.uk/about-us/
We are dealing with one of the most complex, long-term, environmental challenges in Europe. We are responsible for decommissioning 17 nuclear sites spread across England, Wales and Scotland, some dating back to the 1940s, plus associated liabilities and assets. This includes the first generation of Magnox power stations, various research and fuel facilities and our largest, most complex site, Sellafield.
Taking a group-wide view, our core objective is to decommission these sites safely, securely, cost-effectively and in a manner that protects the environment.
Our remit includes developing an underground Geological Disposal Facility (GDF) as a permanent repository for the UK's higher activity waste.
We also have a range of supplementary responsibilities including developing the supply chain, research and development, skills, socio-economic support for local communities and stakeholder engagement.
We break down the mission into 4 key areas, enabling work to be clearly defined and prioritised, and where opportunities for efficiencies can be explored. These areas have numerous interdependencies.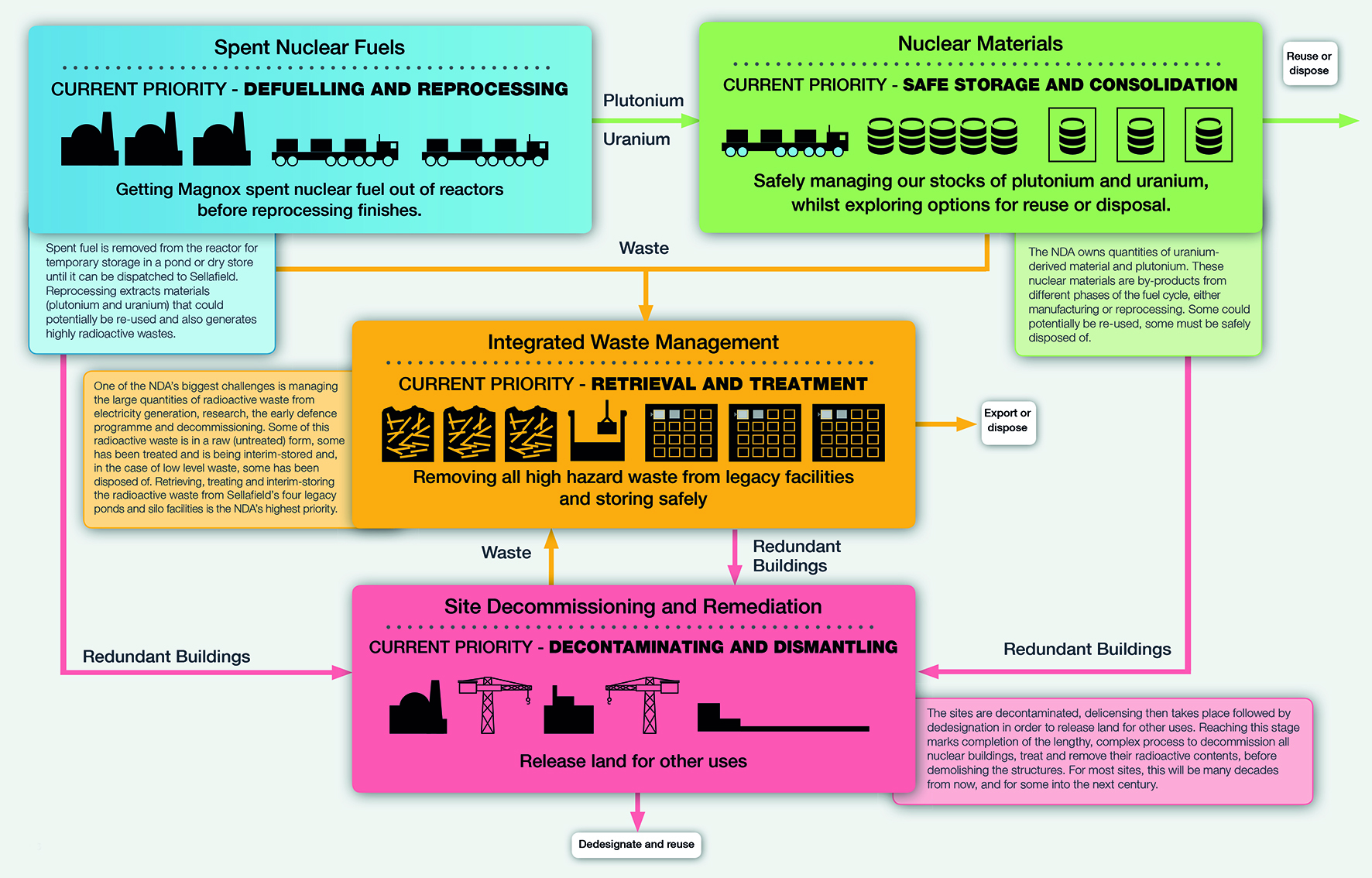 However, the most urgent task is dealing with the highest hazard materials on our sites:
spent fuel
nuclear materials
highly radioactive wastes
Once this inventory has been made safe, the redundant nuclear facilities can be dismantled and demolished.
Explained: radioactive waste in the UK