In 2019, the widely respected Edelman Trust Barometer reported that employees expect their employers to be their partners in change.
67% of employees expected their company to join government in taking on social issues, prompting Edelman to recommend that companies should care for the communities in which they operate by being "…part of the solution on education, inequality and infrastructure."
We get it. And the thing is, we always have.
As a business and as employees we care about our communities in Warrington and West Cumbria.
From the thousands of hours of voluntary service colleagues devote to their communities, to the large-scale investments from Sellafield Ltd's social impact fund, and many donations and activities in-between, our support is geared to improving the lives and prospects of people around us.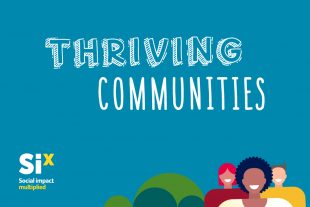 In West Cumbria, in particular, we are one of the largest employers and pretty much part of the fabric of the area so with Edelman in mind, let's look at some employee stories as well as our company projects.
We are part of the solution to education
The WELL programme (Western Excellence in Learning and Leadership) is one of the ways in which Sellafield Ltd and partners supports schools to improve teaching, wellbeing and crucially, close the attainment gap between disadvantaged children and their peers.
And for Emily McDonnell, head of resourcing, it's important that Sellafield Ltd invests in education.
It's great that we can offer good jobs, but I want to know that as a company we touch more people's lives than the core workforce.
Having met children from all backgrounds while growing up in a fostering family, Emily has seen first-hand that they don't all have the same access to education and job opportunities.
That inspired her to get involved as a volunteer.
Part of a nationwide network of enterprise advisers, she works with Millom school to help develop the careers strategy. This involves giving the school practical advice on how to connect with employers and increase the interactions pupils have with businesses, to help prepare them for the world of work.
I want to help improve young people's chances of working at Sellafield or in other employment. This is my way of helping schools create a level playing field for future generations of workers.
Martin Cann, a shift process worker at Sellafield, volunteers at COSC (Copeland Occupational and Social Centre) which provides day care for adults with disabilities throughout West Cumbria.
A keen photographer, Martin happened to meet members of the COSC photography group at an exhibition.
They explained that some disabilities held them back from learning during their lessons. Soon Martin was supporting the tutor and when they left, stepped into the breach.
"It was a big step for me" says Martin, who hadn't taught anyone before. He has learnt a lot about the difficulties that disabled people face in their daily lives and that by volunteering we can give them the chance to enjoy something we take for granted.
And of Sellafield's support?
"I see where the donations from Sellafield Ltd are spent on improvements to the centre and I see they are greatly appreciated, which I think is important.
We are part of the solution to inequality
Sam Pollen, also a Sellafield Ltd shift process worker, is a West Cumbria town and borough councillor, and a tireless campaigner for social justice and raising living standards.
Living and working in an area that has both the highest levels of deprivation and highest salaries in the region, Sam reckons he's fortunate to be in a position where he can do many positive things through his council and union work to bridge that gap.
I believe it's Sellafield's duty to do things right by our community –we have been here for more than seventy years, one of the world's largest, most complex and hazardous industrial sites.

We do a lot as a company, I know that, but I will always push for more.
At the time of talking to Sam we had not yet announced our investment in the Transforming West Cumbria project.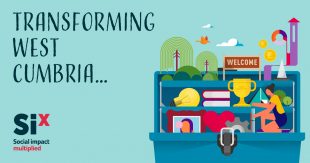 It will address sources of inequality in the most vulnerable local communities, making sure that regardless of background or circumstances, people are not locked out of opportunities.
The project will focus on specific areas of need such as family wellbeing, financial education, inspiring young people to be entrepreneurs and encouraging community activism.
What's more, it's driven by local people who deal with issues day in and day out, who want to build independence and resilience for the long-term.
We are part of the solution to Infrastructure
We are proud of the Bus Station development in Whitehaven. In a space that housed the town's iconic but defunct central Bus Station.
Sellafield Ltd and partners are investing in a hub where tech, digital, media and creative start-up businesses can collaborate and grow. It's a boost to the stimulate economic growth and further benefit the town and its services.
We're often asked why spend money on this project – why not give the money directly to one of the needy and worthwhile causes in the area.
The truth is, we do support many such causes. What we also do is invest in the bricks and mortar that will help bring long term benefits to our local areas, housing project to stimulate economic growth, attract more people and businesses to benefit the town and its services.
Building a sustainable future