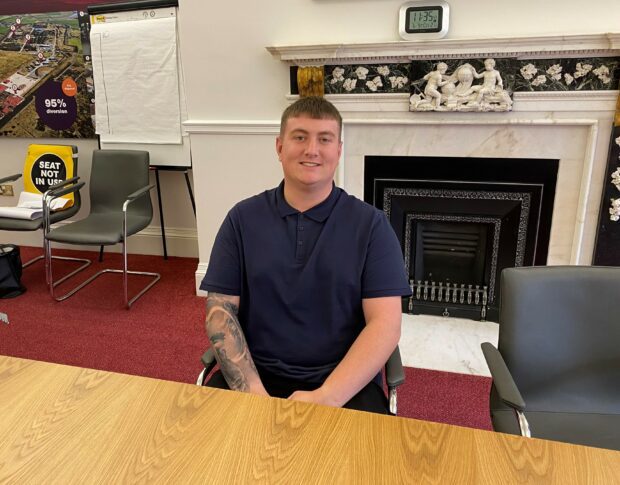 Name: Dawson Tanner
Apprenticeship: Quality Control Technician
Area of the Business: Quality
How have you progressed on your apprenticeship journey so far?
I have completed multiple tasks set by my mentor and their team and learnt to develop my own personal skills to another level by being given the training necessary such as:
Chartered Quality Institute Stakeholder communication training
Human Performance tools (best practice techniques)
I have had multiple overviews of the different sections that operate within the business. I have found myself becoming an all-round better human due to me being constantly in contact with the team, showed the correct standards and culture.
 What are the benefits of completing an apprenticeship?
The benefits of completing apprenticeship are that you do not only gain a qualification, but you gain the skills and knowledge to further excel your desired career path.
You gain a wider scope for networking with different sections of the business due to being involved with most of them. You develop the correct culture and characteristics that the company desires.
 What do you enjoy about working at Nuclear Waste Services?
I enjoy the vast amount of opportunity to progress your career further, together with the open and honest feedback and communication. I feel valued.
What are your aspirations for the future?
My aspirations for the future are to confidently complete my apprenticeship. I will also hopefully secure a full-time job within Nuclear Waste Services, move into the Quality Control section of the business, succeed in completing a weld-inspection course. I'm keen to help the business in any ways suitable.
What advice would you give to other individuals who may be considering applying for an apprenticeship?
Don't be afraid to take the leap and go for it.
Personally, I was employed in a well paid job prior to starting with the organisation but soon came to realise that I couldn't progress any further, so I decided to take a large pay decrease in order to gain a qualification, experience and knowledge. You must see the bigger picture. It was short-term loss for a long-term gain.