Co-operation in the spotlight
It was fantastic to see the start of a dialogue between stakeholders around Dounreay and those in Tsuruga, Japan where work is starting to decommission the fast breeder reactor Monju, which shares many similarities with the Prototype Fast Reactor (PFR) – they're both sodium cooled.
Our Chief Executive David Peattie and Strategy and Technology Director Adrian Simper both travelled out to Japan to discuss a range of topics to further nuclear co-operation between the two countries.  The Vice-Chair of Dounreay Stakeholder Group, Councillor Struan Mackie, was also present at the reception in Tokyo where Her Royal Highness The Princess Royal was the guest of honour.
The collaboration on Monju was initiated more than a year ago, and arose following a meeting between Adrian and the Chairman of the Japan Atomic Energy Agency (JAEA).
Promoting UK expertise
Under the Nuclear Sector Deal, the NDA is working alongside Department for International Trade (DIT) on promoting the UK's nuclear expertise to maximise future export orders across the nuclear lifecycle.  The contract with JAEA will see 'Team UK', comprising experts from Cavendish Nuclear, Wood plc and Dounreay Site Restoration Ltd use expertise developed through decommissioning PFR to support decommissioning of the Monju reactor, located on the country's northern coast. We're also grateful to Kazu Kuwahara, from our subsidiary International Nuclear Services Japan KK who contributed hugely to the discussions.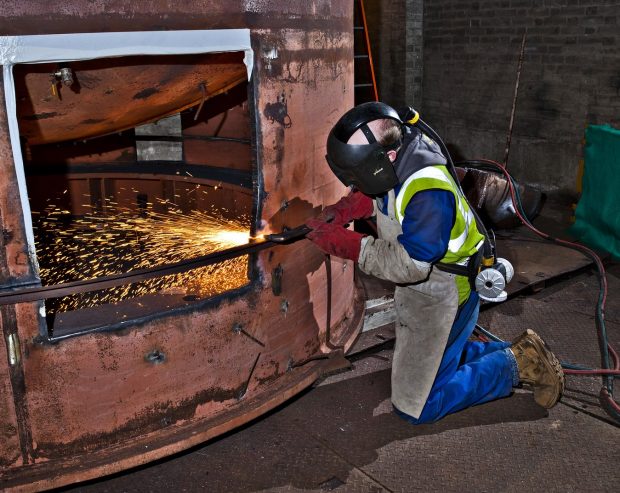 NDA has been able to pass on many of the lessons learned at Dounreay to JAEA, who are drawing up a lifetime plan for decommissioning the Monju reactor, with the aim of saving time and cost. A member of the Monju workforce will also start a six-month secondment at Dounreay next week to work with DSRL in support of PFR decommissioning.
30-year decommissioning programme
Monju opened in 1994 but, after transmitting electricity for the first time, was closed just four months later when around 700kg of liquid sodium leaked from the secondary cooling loop. A re-start in 2010 was affected by technical problems which subsequently required refuelling equipment to be replaced, however, the country's nuclear regulators refused permission for operator JAEA to continue. In 2016, the Japanese government announced it would be decommissioned. The decommissioning programme is expected to take 30 years.
It's exciting to have come this far: working on the project has been a great opportunity to showcase the talent and experience we've developed in the UK over many years, and demonstrates how we can support overseas decommissioning projects where this does not detract from delivery of  our core mission.
Read more blogs about our international work
How much radioactive waste is there in the world?
We're supporting the development of technology for Fukushima
Building an international nuclear family
Thousands gather to share international experience in waste management