Gordon Cheung, MEng Mechanical Engineering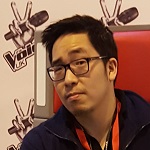 Despite attending the University of Bath, which is less than 50 miles away from Hinkley Point, I didn't have much exposure to the nuclear industry until a series of guest lectures in my final year by a Royal Navy Vice Admiral about reactor technologies.
Why I chose the nucleargraduates scheme
I believe there is no greater question for this generation than providing energy security while protecting the environment. After my brief encounter with the industry, nuclear power just made sense. But it was the challenges associated with decommissioning and radioactive waste management that really attracted me to the industry. The training, events and secondment opportunities offered by nucleargraduates really differentiated itself from all the other graduate schemes. I knew this was the right scheme for me to develop professionally.
My experience with the Nuclear Decommissioning Authority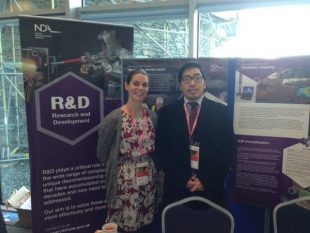 My interest in the challenges of managing radioactive waste was exactly what I worked on as a nucleargraduate sponsored by the NDA. My role in the R&D team at the NDA focused on the UK Radioactive Waste Inventory (UKRWI).
The UKRWI is the latest national record on radioactive wastes and materials in the UK. It is updated every 3 years with the next update due in 2016. Good quality inventory data is really important. It enables waste management planning, strategy development, stakeholder engagement and the UK to meet its international reporting obligations.
The experience I gained at the NDA is invaluable. I was solely responsible for managing a major contract for 2 months and I've worked with regulators, Department of Energy Climate Change (DECC) and every Site Licence Company. There are not many organisations that can give you such high level responsibility straight out of university.
Where I'm heading next...
My next secondment takes me to nuclear industry contractor, James Fisher Nuclear Ltd. I will be working on the historic decommissioning of the Winfrith-based Steam Generating Heavy Water Reactor (SGHWR) core. This will be the first "power" reactor core to be decommissioned in the UK.
Annelisa Hussey, MEng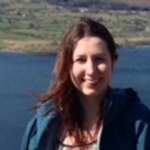 I knew very little about the nuclear industry until I was given the opportunity to take the module 'Introduction to Nuclear Energy' at University. This module was taught in a way to encourage discussion and debate about the future of nuclear power, which inspired me to find out as much as I could about an industry I knew little about.
I enjoyed learning about the social and scientific complexities of geological disposal, as well as the opportunities for the UK to embark on a new build program. I also found that I really enjoyed the mathematical aspects of nuclear reactor physics and nuclear thermal hydraulics. All in all, I chose to follow a path that changed the title of my degree from 'Chemical Engineering' to 'Chemical Engineering with Nuclear Engineering.'
Why I chose the nucleargraduates scheme
The nucleargraduates scheme jumped out to me as an opportunity to experience as many aspects of the nuclear industry as possible. The scheme is unlike any other graduate scheme as it offers you the unique opportunity to work at 3 different companies, in completely different roles and, if you wish, in completely different countries.
My experience with the Nuclear Decommissioning Authority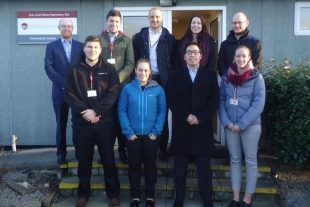 I am sponsored through the scheme by the NDA. This meant that I spent the first 8-month secondment working at Herdus House in Cumbria. When I first joined, I was part of the Sellafield Site Facing Team. My main responsibility was to help with writing and assurance of business cases for Sellafield's Infrastructure Programme. After the Sellafield Model Change, the team became the Sellafield Owner's Representative Team. My role changed slightly to assist with the organisational changes being made.
During the secondment I was given a project to inform DECC of progress on the Sellafield site that was presented to the NDA board. This gave me a lot of exposure to senior management in the NDA; a level of exposure that few companies would be able to give graduates in their first job out of university. In my time at the NDA I've also learnt a lot about the NDA estate: the challenges encountered by Sellafield due to its size, ageing assets and an unknown inventory of materials. I've also learned about how NDA interacts with stakeholders, the sanction process, earned value management and the process of organisational change.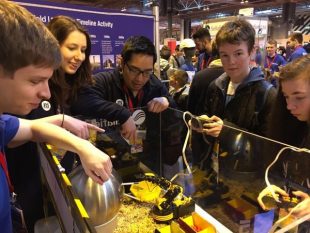 Alongside my job at the NDA, I have been involved in many other activities as part of the nucleargraduates scheme. All nucleargraduates must complete 80 hours of STEM work with young people to promote the STEM subjects of Science Technology and Mathematics. I completed these by attending the National Big Bang in Birmingham, helping to organise a 'Dream placement' at the NDA for two sixth form students during their February half term week, and by attending two after school sessions at Hensingham primary school to do science activities.
During the scheme we are also challenged to start a business in teams to raise as much money as possible for charity. This challenge aims to develop our skills in leadership, sales, marketing and budgeting without having to step out of our careers and take a risk. My team have chosen to support a charity called the Turing Trust who take used IT equipment from the UK to Malawi, Ghana and Kenya to help with education and increase employability. We will be importing high quality coffee from farms in these countries that are working to improve the quality of life of their workers.
Where next?
I aim to get chartered with iChemE and so for my next secondment I will be aiming to work on some of the design competencies for my chartership application. So I have chosen to go to Nuvia Harwell, where I'll be working in an engineering design team. Nuvia are involved with projects in the NDA estate as well as at Rolls Royce and Culham.
More information
For anyone interested in following in Gordon's and Annelisa's footsteps, find out more from: