My nuclear career so far
I am a graduate chemist on the nucleargraduates scheme, set up by NDA, sponsored by Sellafield Ltd. The 2 year nucleargraduates scheme involves multiple placements in the nuclear industry, which you create yourself, alongside in-depth University training courses in nuclear basics, nuclear safety and nuclear technology.
My past secondments have included time in the technical high level waste vitrification team at Sellafield Ltd and a secondment in the Radioactive Waste and Decommissioning Policy team in the Scottish Government. I was very fortunate to set up my current placement at the US Department of Energy working in the Office of Environmental Management and I am thoroughly enjoying my time in Washington DC so far.
My experience at WM2016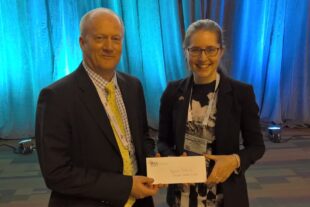 I was very lucky to be awarded the Roy G Post foundation graduate scholarship to attend the Waste Management conference in Phoenix, Arizona. The scholarship covered all costs to attend the 4 day technical conference and a $5000 award. The entire experience of attending the conference and receiving the award has been amazing and I would highly encourage students to apply for this brilliant opportunity to attend a international conference.
One of my favourite parts of the conference was taking part in the student poster competition. I produced a poster on the Predictive Modelling project I undertook at Sellafield Ltd and spent an afternoon discussing my work with attendees at the conference and learning about their personal careers which was a great experience. On the second day of the conference I was delighted to find out that I had been awarded the winner of the Student Poster Competition and went on stage at the luncheon dinner to receive the prize.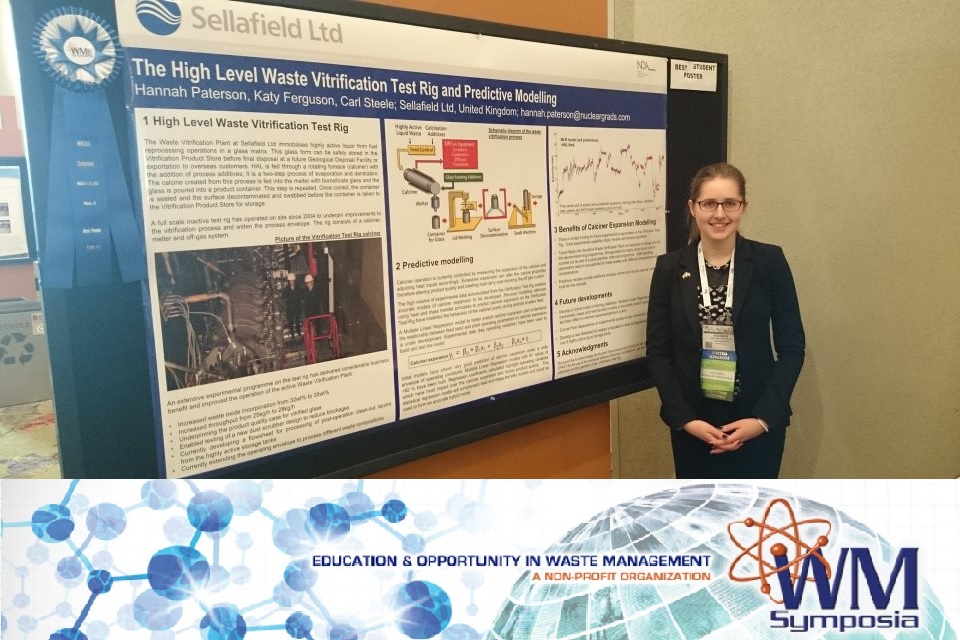 What most impressed me about WM2016
The sheer size of the conference is really very impressive. It is the largest waste management conference in the world with around 2,000 attendees from across the globe, the majority of whom are either senior management or world class technical experts. There is also a large exhibition hall open the first 3 days of the conference where companies have stands and you can approach them directly to find out about what they do and what their challenges are.
What I got out of attending the conference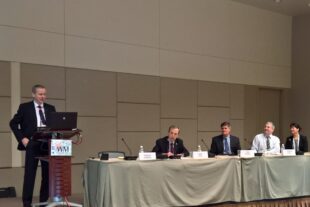 I think WM2016 has been the best conference I have attended to date for networking and making professional contacts. The exposure to conference board members and senior management from UK organisations (NDA, NNL, RWM, INS) and worldwide organisations is incredible.
There is also a very good mix of high level overview presentations and in depth technical presentations and you can pick and choose which to attend each day, as there are up to 11 concurrent sessions each day on different topics.
I am leaving the conference having met many inspirational woman leaders and with a very good insight into the worldwide challenges of reactor decommissioning, and waste storage and disposal solutions.
More information
For anyone interested in following in Hannah's footsteps, find out more from:
opportunities via the Roy G Post Foundation
following nucleargraduates on Twitter
following Hannah Paterson on Twitter