Achieving our purpose of creating a clean and safe environment for future generations will rely on us having a fully engaged workforce that includes the right people, in the right roles, at the right time, behaving in the manner set out in our manifesto, helping everyone to perform at their best.
As such, we continue to operate as a major employer in our communities. This last year we have continued our commitment to training the next generation of nuclear experts through our extensive apprenticeship and graduate programmes.
Three people who have first-hand experience of apprenticeship and graduate training are sharing their stories in Westminster this week at the NIA's Week in Parliament event.
Sophie Armstrong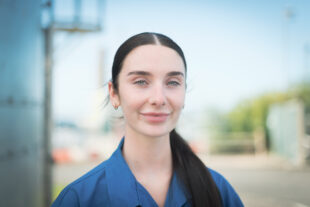 After completing her apprenticeship as a nuclear welding inspection technician, Sophie Armstrong is helping to train the next cohort. She has also started training for her next career step.
As a child I wanted to be everything from a dancer to a pirate. As a teenager, I might not have known exactly what I wanted to be, but I did know that University wasn't the right choice for me.

For me, there were far more benefits to an apprenticeship than a University course: gaining multiple qualifications, being paid to learn, being able to work in an actual working environment, no student debt… the list goes on.

Six years into my career at Sellafield I already have a Nuclear Welding Inspection Technician qualification under my belt, and I am training to be a quality engineer.

I've been getting paid a full wage since day one, have achieved 5 elite qualifications – all completely financially funded by my employer – gained an excellent advance in my career at a young age, and gained what I know will be lifelong friendships with my cohort.
Nicholas Murray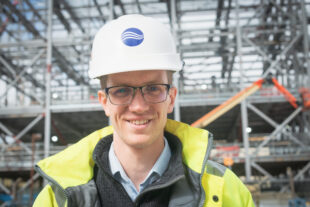 For commissioning graduate Nick Murray, a childhood fascination with how toys worked was an early clue of his future career.
I always liked taking toys apart to see how they worked when I was younger, so it's not surprising that I've ended up in an engineering role. And my earlier dream of becoming a professional cyclist ended when I realised that I just wasn't very fast in the saddle.

An industrial placement with Sellafield Ltd during my degree led to a place on the company's graduate scheme.

At first you can feel like a question might be silly, especially being young in front of more senior team members, but I quickly realised that people are always willing to answer questions and to help you develop your knowledge.

Getting to support projects that will help keep Sellafield working safely is really rewarding. The graduate scheme has given me a great way to develop from both a technical and professional perspective.

I can't wait for my next challenge, progressing into a commissioning role on a project where I can be involved in delivering goals towards our mission.
Rachel Gleaves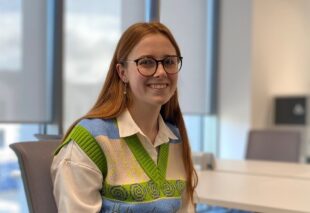 Research led me to control systems as a career that appeals to my interests in problem solving and computing.

"Every week is different, there are so many opportunities to branch out your learning into different areas and get involved with exciting projects.

Some of the skills I've learnt have surprised me, such as communicating effectively at different levels of the organisation and even just how to demonstrate a professional workplace attitude.

My advice to someone thinking about an apprenticeship role is to consider this as a route to gain their degree rather than through the traditional university route. For the most part they will receive the same level of teaching but nowhere near the same level of support and opportunities I have received.

I've been here for just over one year but can readily apply my degree learnings to the workplace and feel more comfortable working around and with experienced professionals.

One of my personal highlights to date has been the opportunity to represent Sellafield Ltd on Border TV for the opening of the Engineering Centre of Excellence at Cleator Moor.