Sellafield Ltd has developed a unique partnership approach towards raising educational attainment in those communities closest to the Sellafield site. Jamie Reed, Head of Corporate Affairs explains why...
It's a key part of our Social Impact Strategy where we work alongside partners, including the public sector, and it's a potential prototype for other areas of the UK to adopt.
I was able to share the work that we, in collaboration with our owners, the Nuclear Decommissioning Authority (NDA) are doing to support education at a Northern Powerhouse Partnership fringe event in Manchester this week. I also shared the opportunities and challenges faced in Cumbria at the event that focused on 'education and skills gaps in the UK'.
Working with our owners, the  NDA, we have developed a new approach to social impact designed to deliver our nationally important mission while enabling social improvements and economic diversification in West Cumbria.
A big part of the social impact approach is investment in education and skills. At Sellafield, the UK's largest nuclear site with a workforce of over 11,000 people, we undertake the nationally important work of cleaning up the country's highest nuclear risks and hazards while safeguarding spent nuclear fuel, materials and waste.
While delivering this crucial environmental remediation project, we ensure that we have the right skills through creating and developing a highly skilled workforce. For example, the company identified a surfeit of project managers a decade ago and calculated the shortage could threaten the delivery of its decommissioning programme.
In response we launched the Sellafield Project Academy in collaboration with the University of Cumbria and the Association of Project Managers. To date, more than 1,000 people have graduated and the model is being explored by a host of UK blue chips.
We've always had to 'grow our own' to some degree. We don't have a string of universities on our doorstep providing a conveyor belt of higher level skills, but the fact remains that the completion of the Sellafield mission requires some of the best minds available anywhere in the world.
We also have a duty to ensure the opportunities that exist at Sellafield can be accessed by people living locally. That means helping to create the educational infrastructure to deliver the skills people need to maximise those opportunities.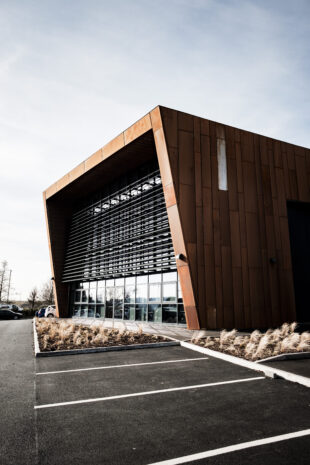 That infrastructure includes a University Technical College in Cumbria and Warrington, an apprentice training centre, a construction skills hub, the National College for Nuclear, and the Dalton Cumbria Facility for postgraduate research.
It's this devotion to ensuring local people benefit from the £2 billion-a-year Sellafield decommissioning programme which is driving the company's latest educational interventions.
We have played a pivotal role in the development of 2 new schools: Westlakes Academy, in Egremont, now the second best performing secondary in Cumbria; and Campus Whitehaven, a two-school site featuring a secondary school and a school for children with special educational needs.
Working with the NDA and Cumbria County Council, our interventions are aimed at raising teaching standards, closing the attainment gap for students from disadvantaged homes, and promoting healthy lifestyles and mental wellbeing.
Another recent example is the Excellence in Learning and Leadership (WELL) project designed to raise education attainment in every West Cumbrian school.
The project was developed through collaboration between the NDA, Cumbria County Council and Cumbria Alliance of Systems Leaders, and aims to provide the best learning and outcomes for children and young people with a focus on those who are facing disadvantage.
In summary, to successfully deliver our mission and to help the community build a sustainable and diverse economy that isn't dependent on Sellafield, we need a base of strong educational attainment.
Our Social Impact Strategy is focused on investments that create the conditions for long-term sustainable improvements. Our vision for West Cumbria is to help enable a high-performing centre of excellence, developing technology to solve the challenges at Sellafield which can be exported into other markets, creating economic value and sustaining a strong services sector.
We will need a broad base of high-level skills to achieve our ambitions, but I think we're already proving that with a clear and unified vision, a methodical and collaborative approach to education, and a collective belief in what we're trying to achieve, then we can be successful.
Our approach and the progress that we're making was well received at the event with Dan Cochlin, Head of External Affairs, Northern Powerhouse, he said:
We work closely with partners of NPP, including Sellafield Ltd, on improving educational standards in the North, and the work they carry out is a template for the rest of the country to help drive improvements in their local communities.

These improvements can't be solved purely by government intervention, they have to be driven through partnerships involving local councils, companies and other key stakeholders.