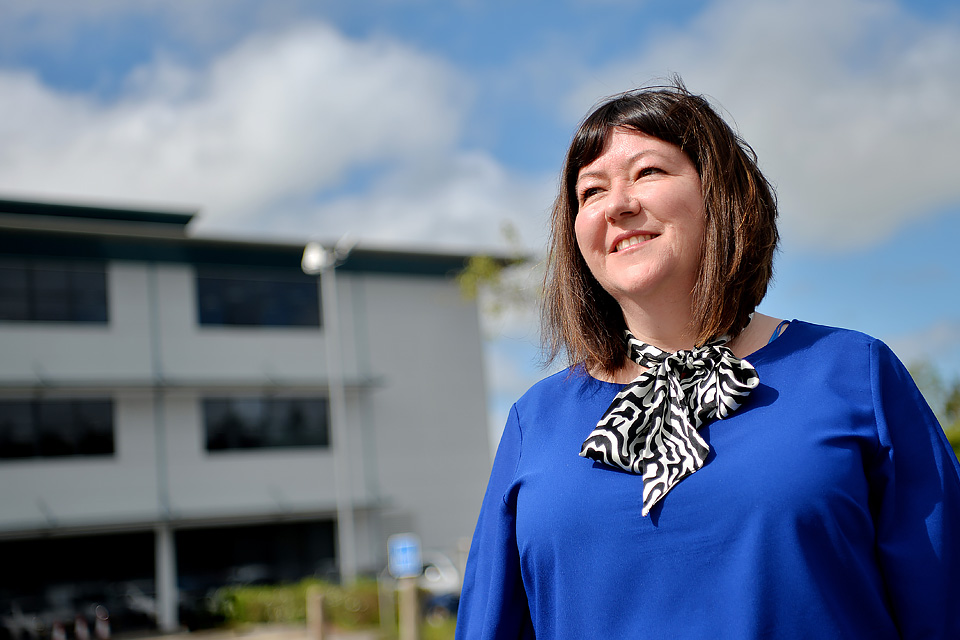 To mark British Science Week, the NDA's Technology and Innovation Director, Melanie Brownridge, talks about her career in science and why it's important to challenge stereotypes.
So, this week is British Science Week which coincides International Women's Day - with the theme of smashing stereotypes and celebrating diverse people and careers in science.
What stereotypes do you think of when you think of science and scientists – nerds, brainy boffins in lab coats, test tubes? That's often what people say. I didn't really think much about that when I was at school, thinking about what I wanted to be. I quite liked science, languages and music and was hopeless at history and English.
I do know, however, that I'm really lucky that I was both encouraged to, and was able to, take the path I chose – which was chemistry. A piece of advice I took on board early on at school was "do something you like and you're good at" and I was best at science at school.
I went on to study chemistry at university in the UK and in Germany, become a Chartered Chemist and a Fellow of the Royal Society of Chemistry leading to my current post as Technology and Innovation Director at NDA – all of which I'm immensely proud of.
But it wasn't about collecting badges and qualifications for me. I liked chemistry because I was curious and it seemed to be all around me and that's what appealed to me. As children, we ask lots of "why" questions - and as a parent I dread those sometimes - but those questions and curiosity are the foundation of science. Wanting to know more about something, how it works at a fundamental level and then applying that knowledge to all diverse areas of life on our planet and even beyond!
Chemistry can be really diverse – as a student I did work placements on paint chemistry (how bright to make white paint), pharmaceuticals (developing anti-viral treatments – Zovirax!), working out what the blue pigment was in ancient paintings and enhancing washing powder performance (think pink and Vanish Oxi Action!). I flirted with becoming a perfume chemist or a patent lawyer before I found my current home in the nuclear industry applying both my specialist scientific skills as well as my broader scientific skills.
But you don't have to be a scientist to be curious. Science isn't just for stereotypical 'scientists'. My Dad called chemistry advanced cookery (he was a physicist, so I don't think it was a compliment). But baking and cooking is absolutely Science in action as is the weather, the fabrics we wear - it's all around us. So be curious and challenge that stereotype that 'science is just for scientists'.