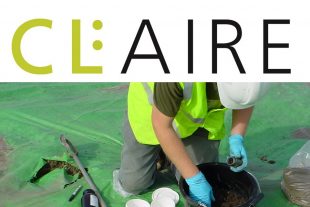 I am very happy to say that the workforce across our 17 nuclear sites are now Principal Members of CL:AIRE which is a group leading sustainable land reuse.
This membership provides an excellent resource for all those people who are working to clean up sites as a result of previous industrial land uses.
Cleaning up the UK's earliest nuclear sites is a lengthy and complex mission. Whilst some of our oldest, one-of-a-kind nuclear facilities present unique challenges, other parts of our estate often face similar issues to more conventional industrial sites.
Membership of CL:AIRE is part of our strategy to encourage a 'lead and learn' culture on decommissioning and remediation projects across our estate. We recognise the breadth of expertise in land remediation across our estate, and hope that these experts will not only use this membership to learn, but will share their own knowledge and experience with other members outside the nuclear industry.
Benefits for our mission include the opportunities to:
apply solutions to our sites from the industry dealing with brownfield redevelopment
understand lesson learnt from others
find innovative ways to complete work more efficiently
It is essential that we maintain and develop skills for future decommissioning and remediation projects. Hopefully, those who make use of this membership will find it helpful for career progression, supporting the development of people new to this technical area and problem solving in their own projects.
What CL:AIRE membership offers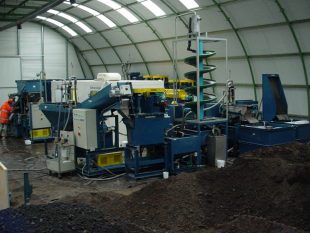 CL:AIRE is an independent, not-for-profit organisation, established in 1999, to provide support to the land regeneration sector by leading sustainable land reuse. Membership offers access to UK expertise and best practice within and beyond the nuclear industry.
CL:AIRE supports a number of industry initiatives. These include:
the Sustainable Remediation Framework (SuRF-UK)
the Definition of Waste: Development Industry Code of Practice
the Asbestos in Soil and Construction & Demolition Materials Guidance
the National Quality Mark Scheme for Land Contamination Management
Members are supported through a range of services including:
technical and core-skill training
online access to its 'Knowledge Centre', including the Water and Land Library (WALL) and CL:AIRE Library covering a wide range of land management and remediation guidance documents
a hotline for general contaminated / brownfield land enquiries – the first port of call for advice
Other CL:AIRE Principal Members include Defra, Natural Resources Wales and the Environment Agency, Horizon Nuclear Power, National Grid, Shell Global Solutions (UK) and a range of other supply chain providers.
In addition, CL:AIRE has a host of Supporter Members including construction, remediation and nuclear engineering contractors, and universities.
I really hope that those involved in remediation will make the most of the valuable resources available. If you need more information, then visit www.claire.co.uk or contact the following Principal Member representatives: