Background
Since 2012, InnovateUK, NDA, Department of Energy and Climate Change (DECC) and Engineering and Physical Sciences Research Council (EPSRC) have co-funded a portfolio of projects totalling approximately £50 million.
This funding has focused on developing an innovative and sustainable civil nuclear supply chain and pipeline of innovative technologies. Amongst the portfolio of funded projects are feasibility studies and collaborative R&D projects covering power generation through to management of legacy waste and decommissioning.
NDA's involvement with InnovateUK's collaborative funding calls forms just part of our approach to funding and investment in R&D and innovative technologies; that approach also includes the NDA Direct Research Portfolio.
For further information R&D at NDA take a look at: Research and NDA
Collaboration Nation event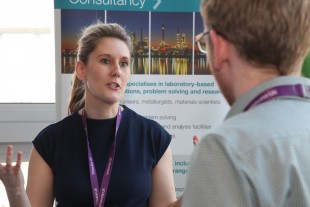 On 16 March, an event called "Collaboration Nation" showcased the results of this collaborative investment in R&D. It was an opportunity for me to find out more from both those who have developed their ideas via the funding and those who are keen to use and benefit from these new, innovative approaches.
Photos from the event (Flickr album): Collaboration Nation 2016
Over 40 projects were on show at the event. The project leads gave "elevator" pitches to an audience of around 100 potential end users. The pitches gave a very brief overview of:
the challenge
the proposed solution
progress to date
the "big ask", in other words: what the project needs from the wider supplier chain and end users to take the project to the next level
Networking sessions allowed innovators and end users to meet and exchange information. During the course of the projects there has been strong engagement with our Site Licence companies and that engagement will continue as the technologies mature further.
If you have an innovative technology that might be used to address nuclear decommissioning challenges, then take a look at the Game Changer: previous blog post: seeking innovative ideas to improve the way we decommission nuclear sites
Benefits for nuclear decommissioning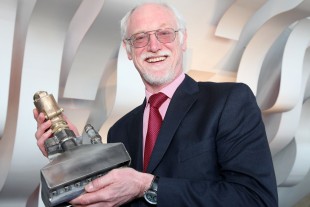 Innovation helps deliver NDA's mission in ways that are safer, faster, cheaper and have less impact on the environment. To make progress we need to utilise new technologies and new ways of thinking. This event showcased technologies transferred from many different industries…from the fishing industry through to robotic spiders!
The event provided a fantastic opportunity for innovators to meet with potential end users and funders for their technologies. It was great to see the variety and quality of projects showcased. Many of the SME's (Small Medium Enterprises) involved would not have been able to develop their technologies without the collaborative funding provided. All of those I spoke with commented on how beneficial working with InnovateUK has been for them.
Collaboration Nation Awards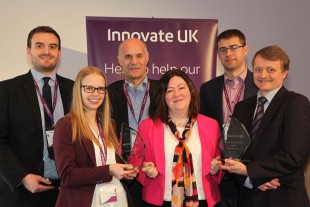 Prizes were awarded for the best presentations – for clarity and professionalism, and the most innovative projects – as well as the projects that were most likely to disrupt the market (which means the outcome of the project can change the way that things are currently being done). Melanie Brownridge, NDA's Head of Technology, and Derek Allen, InnovateUK's Lead Technologist, presented the awards to the following projects:
Best Presentation (Feasibility Study)
Rebecca Hiller, O C Robotics for "LaserPipe Remote in-bore laser welding of nuclear pipelines"
Best Presentation (CR&D)
Mark Bradford, EDF Energy Nuclear Generation for "The influence of graphite irradiation creep on plant life optimization"
Most Innovative Project (Feasibility Study)
Paul Heath, GeoRoc Ltd for "Large-scale hot-isostatic pressing of wasteforms for the treatment of Magnox sludge and other wastes"
Most Innovative Project (CR&D)
Adam Locke, Laing O'Rourke for "Optimisation of large concrete Design for Manufacture and Assembly (DfMA) structures for the Nuclear Industry"
More information
You can read about more details of the projects that have been funded by ESPRC, Innovate UK and NDA:
Directory of projects at nuclear innovation showcase: Collaboration Nation 2016
Join the KTN (Knowledge Transfer Network) Nuclear Group The role of the KTN's Energy Community is to simplify the UK Energy Innovation landscape by providing a clear and focused vehicle for the rapid transfer of high-quality information on technologies, markets, funding and partnering opportunities.