This week world leaders will gather in Washington, DC for the Nuclear Security Summit 2016 (NSS 2016) hosted by President Obama.
This will be the fourth and last in a series of summits that have brought together leaders from over 50 countries, including the UK, and international organisations to highlight accomplishments and make new commitments towards reducing the threat of nuclear terrorism.
The first Nuclear Security Summit was held in Washington, DC in 2010, and was followed by summits in Seoul in 2012 and The Hague in 2014. These summits have achieved significant improvements in the security of nuclear materials, and resulted in stronger international institutions that support nuclear security.
Just like in previous years the 2016 Summit will provide a forum for leaders to engage with each other and reinforce commitments at the highest levels to securing nuclear materials.
Nuclear Industry Summit (NIS 2016)
Running alongside the Nuclear Security Summit at the same location in Washington, DC, will be the Nuclear Industry Summit (NIS 2016).
This is where industry leaders from around the world will gather to address three key areas:
securing the use, storage and transport of strategic nuclear and radiological materials
managing the cyber threat
the role of the nuclear industry globally
Once again International Nuclear Services (INS) will be attending NIS 2016.
International Nuclear Services (INS)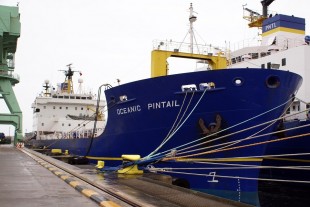 For those of you who don't know who we are, INS is a wholly owned subsidiary of the UK's Nuclear Decommissioning Authority (NDA) and has extensive and proven expertise in nuclear material transportation and irradiated fuel management contracts.
From our home port in Barrow-in-Furness we have cemented our position as world leaders in the maritime transport of specialist nuclear materials.
Operating a fleet of specialist Irradiated Nuclear Fuel vessels INS, and our subsidiary Pacific Nuclear Transport Ltd (PNTL), have covered over five million miles without a single incident resulting in the release of radioactivity.
We have unique access to the UK's Civil Nuclear Constabulary, which can provide a maritime guard force where security regulations require it.
We have used the skills and experience built up over 40 years of operations to safely and securely deliver a number of high profile nuclear transports in support of the UK's commitments at all of the previous Nuclear Security Summits.
Since the first Nuclear Security Summit in 2010 INS has made a significant contribution to the successful delivery of intergovernmental agreements on the custody and transportation of specialist nuclear materials. For example:
In 2014 INS was responsible for two successful transports of excess nuclear materials from Belgium and Italy to the USA, helping the two European countries meet commitments to reduce their inventories of excess plutonium and highly enriched uranium
In 2012 INS undertook a shipment of plutonium from historical Swedish nuclear research and development activities to the USA within the framework of the Global Threat Reduction Initiative
Most recently, in 2016, INS played a key role in a collaborative effort to transport a cargo of separated plutonium from Switzerland to the United States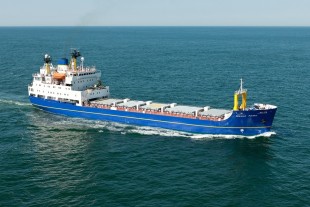 And it's not just international work. At home INS continues to play a key role in the ongoing programme to transfer so-called exotic materials as part of the work to shut down the Dounreay site.
These transports, and several others like them, are important milestones in securing nuclear materials and reducing the risk of nuclear proliferation, and were delivered by UK assets and expertise in collaboration with our partners around the world.
The 2016 Nuclear Security Summit will see several participants make important individual and collective commitments to take steps to secure nuclear material in their countries and strengthen global nuclear security.
International Nuclear Services is ready once again to support these efforts, cementing our place as a true global player and helping to make the world a safer place.
Find out more