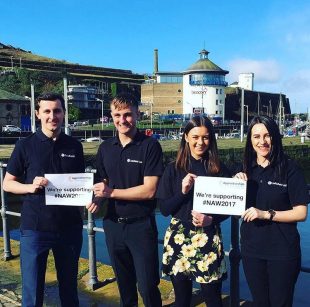 Never have so many boardrooms across the UK been involved in discussions about apprenticeships. This year's 10th National Apprenticeship Week was particularly significant as it is happened a month before the most significant reform in this area, ever: the launch of the apprenticeship levy.
Government has committed to 3 million additional apprenticeships starting during this parliament. But this is not about arbitrary targets.
Research suggests that the UK's low levels of technical and vocational education, along with poor numeracy and literacy, are holding back economic growth. Whilst parts of UK industry have remained committed to apprenticeships, there can be no doubt about the current unequal perception between technical versus academic pathways.
Only 15% of UK industry support apprenticeships. It is the government's ambition to create equally valued academic and technical routes to employment and to facilitate transfers between these 2 routes.
David Hill, Director of Apprenticeships at the Department for Education, commented on the pride he feels in being involved in reform that will have such a significant impact. He talks of rewiring the DNA of the UK skills system for the better.
Apprenticeship reforms
So what is the aim of these reforms?
The UK's larger employers will pay a 0.5% levy towards supporting apprenticeship schemes, based on their annual pay bill.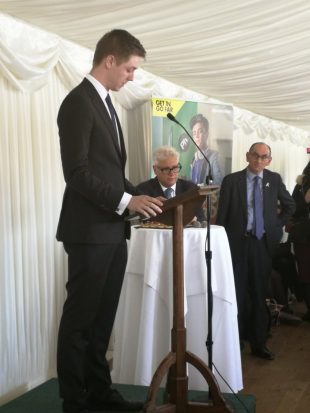 The reforms aim to increase apprenticeship quality and relevance to the workplace by putting employers in the driving seat in developing standards and assessment.
The levy will put circa £2 billion of employer funds into the UK apprenticeship system.
Changing rules will mean that apprenticeships are no longer the domain of school leavers. It is government's policy to open them up to all ages, and all levels of experience, to use apprenticeships for reskilling, upskilling and professional development.
National Apprenticeship Week celebrated the work by employers, providers and apprentices alike. Everyone involved should be very proud of helping to change people's lives.
The Nuclear Skills Awards, taking place in Manchester on Thursday 16th March, will provide an opportunity to celebrate all of the hard work put into apprentices, by the employers, training providers and the apprentices themselves. NDA sponsors the UK Nuclear Apprentice of the Year and we wish all applicants the best of luck!
Business Administration Apprenticeships for the nuclear industry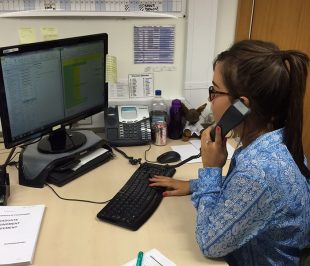 Locally, I've been delighted to see the results of NDA's funding for the Business Administration Apprenticeship Programme in Cumbria. A growing number of supply chain businesses in our sector are now benefitting from the wide range of skills and knowledge gained by apprentices on this scheme.
The Programme has been running since March 2009. Since then, over 20 apprentices have successfully completed their NVQ Level 2 and Level 3 Diploma in Business and Administration, with more than 80% gaining full time roles on completion.
Apprentices are placed at various companies in the nuclear sector during their 12-18 month training. They develop an understanding of business operations as well as valuable skills to prepare them for their career.
Our intent is to use this scheme to train people in the skills gaps that we have, such as in project management, project control, cyber-security and procurement. In this way this scheme will provide an alternative work-focused pathway into these areas.
Useful information
Apprenticeship levy: how it will work