Bringing disparate parts together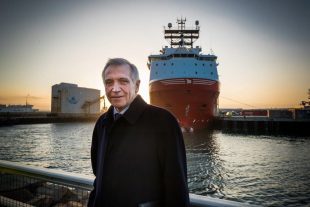 I'm proud and privileged to have played such an important role with the NDA.
When I joined in 2008, the organisation was in its infancy, just starting out on the journey to organise the dismantling of 17 historic nuclear sites and deal with large quantities of radioactive waste.
During my first year, I visited every site, which helped to build a picture of the wide range of complexities. This set a benchmark for my subsequent visits and enabled me to understand the reality of progress achieved on the ground.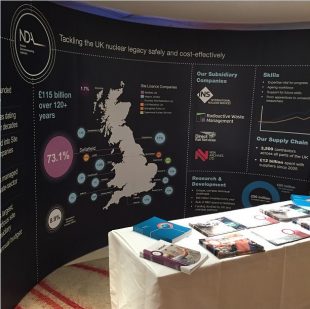 Good work was taking place across the estate: the plants were all being kept safe and secure but somehow they felt like a fleet of independent stations and there was little by way of common techniques or shared tools – so it's pleasing to see that we've made tremendous strides since then.
The development of one coherent strategy on decommissioning nuclear facilities was new in the UK where the old state-owned sites had historically operated as separate entities.
Priority on safety and accelerating progress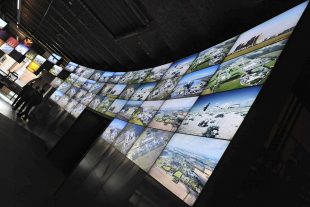 Another significant achievement was defining how to manage this diverse range of sites, and awarding a series of fixed-term ownership contracts to enhance the role of the private sector.
We aimed to accelerate progress while prioritising safety and cost-effectiveness through competitive markets, thus introducing global expertise and innovation. Each major contract was shaped differently, modified according to circumstances and experience.
The Low Level Waste Repository was opened to a bid process and, eventually, handed the task of defining a LLW strategy for the whole UK. This worked extremely well and has produced a high level of waste diversion away from the repository, saved many millions of pounds and extended the life of the facility significantly.
The Sellafield contract was subsequently replaced and the Site Licence Company (SLC) became a wholly owned NDA subsidiary.
New approach at Sellafield
The Sellafield model change was an important milestone. We were fortunate to have good Non-Executive Directors who worked well together and with the executive team – it was a good outcome. But the model change is the start of a journey of improved performance and greater efficiencies.
Focus on efficiency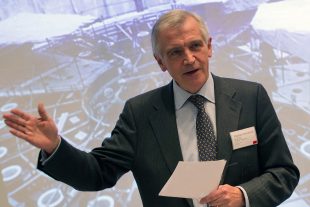 It was also an achievement to emerge relatively intact from several government spending rounds, a tribute to many months of hard collaborative work between ourselves at the NDA, the SLCs and regulators.
Our response to the requirement for savings was positive: we embraced the process and examined our options.  We worked with DECC/BEIS, UKGI, our SLCs and the regulators - and the Treasury appreciated that we were willing to address the challenges.
Community support
I have taken great satisfaction from on-the-ground progress across the estate but particularly at the most hazardous Sellafield plants, where bulk waste retrievals are now under way. The disposal of surplus assets, including large tracts of land adjoining NDA sites, via an electronic auction was another highlight, securing hundreds of millions of pounds and freeing up land for new build developers.
I'm also proud that the NDA recognises its responsibility to communities, especially where our sites have dominated the local employment landscape, and are supporting regeneration initiatives.
Pieces now in place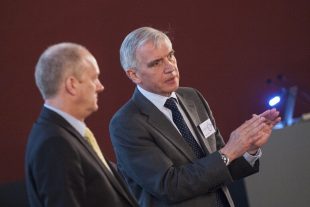 As I depart, the clean-up challenge remains substantial, stretching well into the next century, but I'm confident the pieces are now in place to drive forward major progress. Hazards are being reduced and every pound spent is aimed at providing the taxpayer with value.
I'm equally confident that my successor Tom Smith will bring a fresh perspective that will benefit the estate. He's a former diplomat and has been a Non-Executive Director for 3 years already so is familiar with the estate. Welcome on board!
I recommend that you follow our progress by signing up to receive our e-bulletin