We're long-standing supporters of apprenticeships (we've recruited more than 1,100 to 21 different apprentice schemes over the last decade).
So, we were thrilled to discover that the focus of this National Apprentice Week 2020 is to tackle common misconceptions about the career route.
We could wax lyrical all day about the benefits of being an apprentice – to the individual and to us as an organisation. But you don't have to take our word for it.
In this blog we put 3 common apprenticeship myths to our apprentices, past and present so that they can put the record straight.
Myth 1 – "Apprentices don't get to do real work."
I have achieved more in the past 2 year's than I have in the whole of my working life.

I've finished my Health Physics Monitoring Apprenticeship last year and I am now fully qualified. I wouldn't have been able to complete my apprenticeship without the training and support from the business and my colleagues.

Even as an apprentice I was able to carry out tasks and take on challenges by myself, which added to my knowledge and confidence. Since finishing my apprenticeship, and due to all my hard work, I was nominated for Scientific Apprentice of the Year at the Nuclear Skills Awards, I'm now a confirmed finalist.

I've now successfully completed my apprenticeship receiving a NVQ Level 2 in Radiological Protection. Becoming an apprentice has given me many opportunities and incentives, which have continued since I qualified.

I've been a part of the company's Apprentice Council, the company's charity committee and also a representative in promoting apprenticeships across the country.
Sophie, former apprentice.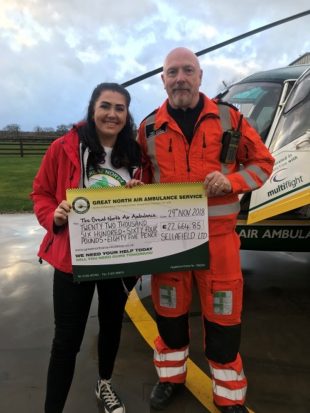 Myth 2 – "Apprenticeships are for people who can't get into university."
Starting my apprenticeship was a choice, not my plan b. Like many other students my age, I didn't fancy going off to university and being instantly in debt to further my education.

An apprenticeship really appealed to me and I'm now in my 2nd year and 3rd placement within the business. I'm treated with total respect by my colleagues and manage most of their daily schedules. For the record, I've also never been asked to make a brew.
Clare, 2nd year Business Administration Apprentice.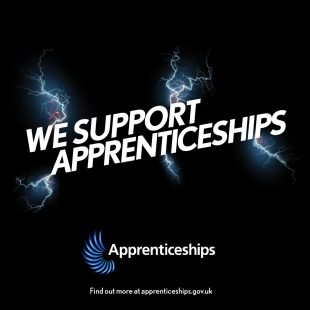 Myth 3 – "An apprenticeship doesn't lead to a professional career."
I've worked for Sellafield Ltd for over 9 years now and started my career as an Apprentice. Today I am working on a large project having completed my BEng in Electrical and Electronic Engineering in 2018. And I'm not done yet! I'm considering applying for IEng and have my sights set on becoming a Chartered Engineer and continuing my career within Sellafield Ltd.
Lee, former apprentice.
An apprenticeship is a long-term career path for me and being able to learn whilst working appealed to me more than going to university and just learning with no real-life application.

Completing my apprenticeship training is only the beginning. My training and qualifications will give me the solid foundation I need to go on and study for my HNC/D, Batcheler's degree, Master's Degree and Chartership, meaning that I am on the road to becoming a Structural Design Engineer.
Will, 2nd year Civil, Structural and Architectural Apprentice.
If you're interested in applying for any of our apprenticeship schemes - visit our website, Careers at Sellafield.