International Women's Day shed focus on the strengths and achievements of women around the world. And to showcase women in the nuclear industry, #Decomm hears from 2 women:
Dorothy Gradden, who started her career over 35 years ago
Heather Patterson, who only began working in the industry last October
Together, they highlight how their time in the sector has been different.
Heather Patterson, nucleargraduate at the NDA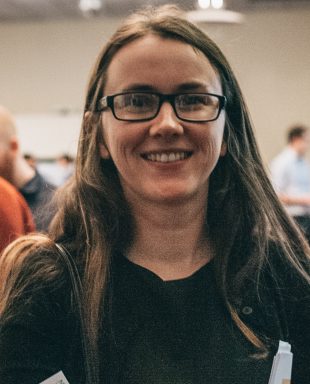 Role: I started on the nucleargraduate programme in October 2017, so I am very new to the industry. As a nucleargraduate I have the opportunity to work for several different companies across the nuclear industry over the next 2 years in a variety of roles.
Why nuclear? My background is in chemical engineering, and whilst at university I did a small desk-based research project on next generation nuclear reactors. Also, I think that whatever you're doing in nuclear, it's to serve a purpose and I wanted that purpose for my career. A career in nuclear ticked that box. I came across the nucleargraduates programme and was completely sold.
First impressions when you started in the industry: The complexity and scale of the issues and engineering challenges across nuclear has been eye-opening. The solutions that have been developed to start solving these issues have shown me that nuclear is such an innovative industry.
What have you been part of? I am currently on my first secondment at the NDA, working in the technology team. My main responsibilities include looking at the potential for developing a STEM engagement strategy and helping to measure the performance of the NDA's research and development portfolio.
Being a woman in the nuclear industry…: Hasn't been much different to being a woman anywhere else. I'm lucky enough at the NDA to be in a team where over half of us are female, however this is obviously not the case across the industry as a whole. I've attended Women in Nuclear events where people talk about their experiences and I believe it's generally accepted that the ability of women to succeed in this industry is on the rise. There's obviously still a lot of work to do and more awareness-raising is needed. We need to get more young girls and women interested in careers and STEM subjects and also challenge perceptions around the industry, which is happening across the sector and the UK as a whole.
What has stood out most? The 100% belief in and passion for the decommissioning mission by the people who work at the NDA.
Dorothy Gradden OBE, Head of Programme Delivery (Legacy Ponds) for Sellafield Ltd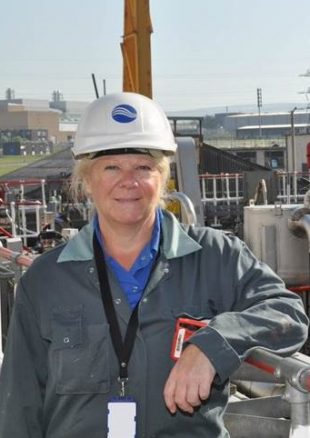 Role: I lead the decommissioning programme for Sellafield's 2 legacy fuel ponds – the First Generation Magnox Storage Pond (FGMSP) and the Pile Fuel Storage Pond (PFSP).
I joined Sellafield's then-owner British Nuclear Fuels in 1999 and have been involved with the legacy ponds in many different roles ever since.
I became Head of Programme for the PFSP in December 2012. In July 2016, the decommissioning programmes for the 2 ponds were combined and my role grew to take on responsibility for FGMSP.
Why nuclear? My physics teacher at school encouraged me to think about science as a career, and suggested Applied Physics. I received sponsorship from the National Nuclear Corporation (NNC) to study Nuclear Engineering at Manchester University. Engineering really appealed to me as there were so many options and all had a really practical focus.
First impressions when you started in the industry: It definitely felt like a man's world when I first joined the industry, especially on construction sites. There were no female toilets for a start! Things have definitely improved.
What have you been a part of: I've pretty much worked on projects for every nuclear site in the UK and a few abroad. Working for NNC until 1999, I had a variety of roles from design to commercial, tender management and project management. I was also the first Hinkley project manager. My role later changed to a decommissioning focus, including work at Aldermaston, Dounreay, Harwell, Winfrith, and Sellafield.
Being a woman in the nuclear industry…: Is challenging but rewarding. There are more female managers now and I have a lot more women in my team than would've been the case when I first joined the industry. We still have a long way to go though. We need to attract and retain more female talent – this is vital to create diverse, high-performing teams that will ensure the industry continues to thrive.
What has stood out most? The most important influence in my career has always been my mum. She instilled key messages of encouragement in me and always told me: "be the best that you can; it doesn't matter how well you do as long as you try your best". Her view was that we are all equally important - who we are isn't dictated by how much money we have, but what we do. She valued hard work, loyalty, honesty and not being afraid to speak out for what you believe in. Those values have remained with me throughout my career.
Interested in a career in nuclear?
Find out more from these websites:
Science pathways: nuclear careers
National Skills Academy for Nuclear: careers
Institute for Apprenticeships: nuclear