Welcome to the first edition of #Decomm in 2018 and my first blog post for our digital newsletter.
Looking forward to the year ahead, and longer term, it's set to be an exciting time for the nuclear sector and for us here at the NDA.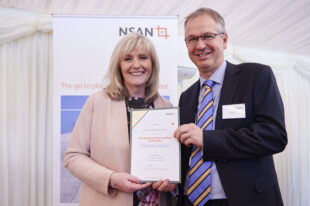 New year brings renewed focus
The start of the year saw a focus on the newly published Nuclear Sector Deal, which was developed by the Nuclear Industry Council made up of public and private sector organisations and supported by government.
It sets out a commitment for the nuclear sector to deliver low-carbon electricity, support new and existing jobs, and create opportunities for the UK supply chain and communities.
The Nuclear Sector Deal is a partnership between the government and the nuclear industry focusing on sector-specific issues; creating opportunities to boost productivity, employment, innovation and skills.
One of the key areas of the deal concentrates on education and skills, which are also crucial areas of focus for us at the NDA, as we ensure the UK has a skilled workforce capable of carrying out the work of decommissioning our nuclear sites.
There will be significant investment through the deal to support key skills initiatives such as increasing apprenticeships, regional delivery of high-quality education and apprenticeships, technical skills development and STEM engagement.
To make sure we're delivering what we promised, and tying in with national strategies such as the sector deal, we are pushing our drive on increasing collaboration across the group which will in turn present more opportunities for everyone involved and deliver benefits for the group and the wider economy.
We also need to ensure there are clear lines of sight into national policies and drivers for change.
Our way forward
The NDA is a member of the Nuclear Skills Strategy Group (NSSG) which acts as one voice for government and includes major employers, organisations and government departments to help identify sector skills priorities and drive forward significant developments in the sector.
Its job is to develop a skills plan that deals with issues facing the industry. Over the next few years it intends to:
make it easier for new people starting careers in nuclear and moving between sectors
foster expertise through joint programmes between industry and education
create a continuous flow of skills at all levels
promote the attraction and retention of a more diverse workforce
develop recognised qualifications to meet industry needs
have the right facilities available to deliver training and skills
Making sure the NDA is aligned with national programmes such as the sector deal, we are giving an extra push to six elements which form part of our People Strategy:
apprenticeships
skills gaps
subject matter experts
technical and professional skills
transferability and mobility
STEM Engagement
These 'hot topics' will allow us to deliver against and contribute to areas of national priority and emerging drivers such as apprenticeship demands and skills shortages.
New faces
 The NDA's skills and talent team has seen some new faces join who will help us in this direction.
Joining us recently are:
Mike Barber, Head of People Strategy
Jacq Longrigg, Head of Skills
Nicola Bacon, Group HR Manager
They bring extensive knowledge and expertise to our organisation and ultimately our mission.
Skills season
It has been a busy year already for us here as we kick off 2018 with so many fantastic skills-related highlights.
The NDA was honoured by the National Skills Academy for Nuclear (NSAN) as part of its 10th anniversary reception at the House of Lords.
We have supported this fantastic organisation and its work in championing skills in the nuclear industry since it was launched by nuclear employers and government to address the key skills challenges facing the nuclear programme.
Championing skills at a national level will also become a major focus for us this week as we recognise apprentices, graduates and STEM champions at the 10th annual UK Nuclear Skills Awards.
The NDA is sponsoring the UK Nuclear Apprentice of the Year category and our Chief Executive David Peattie will hand out the award to the deserving winner.
We look forward to celebrating the tremendous achievements of all those who are nominated and successful.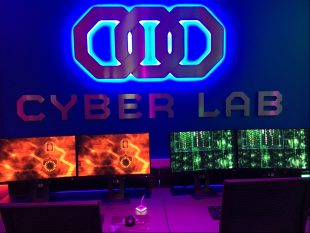 Cyber security
Our support for nuclear skills also saw the NDA-funded Cyber Lab launched, one of the first of its kind in the UK, which is a state-of-the-art centre, specifically designed to train cyber security apprentices.
Nine level-4 apprentices make up the first cohort of trainees who will go on to protect us from future cyber security threats.
This new programme demonstrates a long-term commitment from the NDA on cyber security and we are looking to invest £80 million over the next 5 years in cyber safety.
It is so crucial for us to lay plans and invest in training for the next generation of nuclear workers. They are our future who will go on to continue our mission of decommissioning our nuclear facilities.
It is our job to promote the industry to young people and help them understand the task at hand. To that end we attended one of the biggest science and engineering fairs in the country – Big Bang.
Aimed at schoolchildren and young people aged 11-plus, we exhibited at the event at Birmingham's NEC which saw 70,000 visitors attend.
Sharing an exhibition space with Radioactive Waste Management (RWM), we told the story of the nuclear industry, its challenges and the latest skills and qualifications advice to get into the sector.
It was a huge success and one which we hope will resonate with our workforce of tomorrow.
Sign up for an email version of our #Decomm newsletter
Read more about:
Opening of the cyber lab classroom in Cumbria and associated government-funded apprenticeships.