In recent weeks we've announced and revisited projects that will have an almost immediate impact in our communities.
The ground has already been broken in the construction of a new Coastal Activities Centre and the once derelict Bus Station in Whitehaven is almost water tight and well on its way to becoming a hub for creative and digital business start-ups.
Our investment in skills and education - in the futures of the young people in our local communities - isn't always as visible. But it is vitally important.
We know that in the future we're going to need higher-level skills to progress our clean-up mission at Sellafield.
High quality education provision is essential to deliver that. And it will ensure that more of our young people benefit from the opportunities created in the local community in years to come.
How does Sellafield support skills and education?
It's a question I hear a lot.
Most people know that we employ apprentices and graduates. And if their children go to a local school then they may also have heard about our army of STEM (science, technology, engineering and maths) ambassadors that help deliver projects and activities in schools.
Our investments and interventions in skills and education is far broader, and touches every level of education.
We have made strategic investments in brick and mortar education and skills facilities
Examples include:
Campus Whitehaven where our £10 million investment leveraged a further £23 million of funding to build a state of the art facility for mainstream school, St Benedicts and special needs school, Mayfield.
This innovative co-location of 2 schools is already yielding benefits.
In 2019 the first Mayfield student successfully achieved a mainstream GCSE by sitting his exam with St Benedicts students.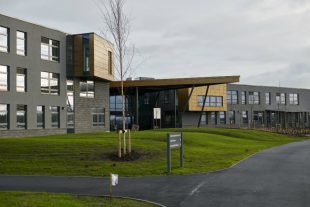 West Lakes Academy where our investment to help create the new academy in 2008 was rewarded when they achieved an 'Outstanding' Ofsted report in 2017.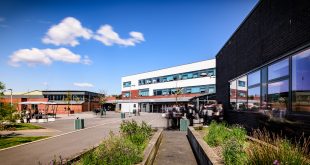 Cumbria Academy for Autism where we invested in the new facility that will create life changing opportunities for children and young people with autism in West Cumbria.
We make strategic interventions beyond brick and mortar facilities
Examples include:
• The WELL Project where our £1.7 million investment will touch every primary and secondary school in West Cumbria, improving the consistency and quality of teaching, raising pupil achievement, and enhancing student health and wellbeing.
• Project Academy for Sellafield  - a first of a its kind when it launched in 2016, the academy is providing project management skills to our workforce. It is also offering the same training to employees from our supply chain and members of the public who are self-funding their studies.
• The National College for Nuclear where we and EDF Energy are leading industry input into the 2 campuses in West Cumbria and Somerset.
• North West Nuclear Community Apprenticeship Programme where our investment is used to help small businesses in our area to provide apprenticeships.
We support social impact projects that support education
The projects that we support through our social impact, multiplied programme must align to the objectives set out in our social impact strategy.
Wherever possible we also look for projects that also have an educational element embedded or attached to them.
Our recently announced support to the Seabins  and People on the Keekle projects both include programmes that will see the teams work with local schools on environmental education.
We support social impact projects that address wellness as well as education
Helping to improve attainment in school is only part of the story, which is why our support also extends to wellness.
For example, adult and childhood obesity levels have been high in our community for some time.
So we were pleased to provide 3 years of funding to Phunky Foods, a programme that engages with primary and early year students and their families around healthy eating and physical activity.
We collaborate with our supply chain and other employers for maximum impact
We know that we can do more through collaboration than we can alone.
That is why we called our programme social impact, multiplied.
The area of skills is the perfect example of that collaboration in action.
A few examples of projects underway include:
Primary Business Partnership delivered by OneAim and the Centre for Leadership Performance
BEC Business Cluster Business and Schools Collaboration project delivered by Inspira
Elements collaborative work awareness programme, ProjX small business and Dream Placement work experience programmes delivered by the Centre for leadership Performance
Creating Careers in Cumbria delivered by Morgan Sindall
Fundamentals programme delivered through our Decommissioning Delivery Partners
Live the story programme delivered by Canon
Copeland Work and Skills Partnership delivered by Copeland Borough Council
All Together Cumbria social enterprise recruitment brokerage in partnership with Morgan Sindall, Jacobs and Solomons Europe
Our employees invest their time and skills
I started this post by making reference to our ambassadors so it seems fitting to also close by giving thanks to them.
Throughout the year, our STEM Ambassadors work with students in primary and secondary schools, supporting their participation in projects like the Lego League.
Our employees also invest their time and skills by volunteering to be governors, speaking at career evenings, mentoring school projects and by providing meaningful work experience projects.
There is something really rewarding when we discover that one of our apprentices or graduates wants to volunteer to become an ambassador or work with schools because they themselves remember working with Sellafield Ltd employees when they were at school.
A real virtuous circle.