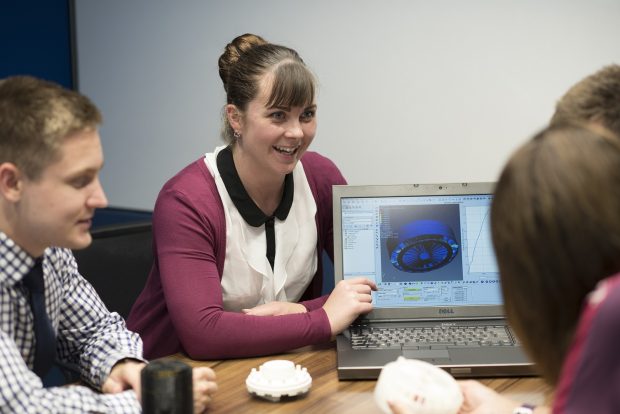 International Women in Engineering Day (INWED) 2019
This Sunday (23 June) is the 6th International Women in Engineering Day (INWED). I know there are loads of designated days in the year that are important … Christmas, Easter, the Summer Solstice etc and few that are maybe not so memorable (international dog biscuit appreciation day on 23 February, international beer day on 2 August, hug your boss day on 20 September) but there are good reasons why INWED should be in your calendar.
The National Women in Engineering Day was launched for the first time in the UK on 23 June 2014. Since then the day has grown enormously to the point where it received UNESCO patronage in 2016. In 2017, National Women in Engineering Day became international for the first time due to the interest and enthusiasm developed by the international audience and participants in the previous years. In 2019, as well as celebrating the sixth INWED, it is also marking 100 years of the Women's Engineering Society in the UK. ​
The Women's Engineering Society is a charity which started in 1919 at the end of the World War I when the women who had worked in technical jobs during the war wanted to continue with this work. A change of law to ensure that the country reverted to a pre-war setting when the war finished meant that women were unable to continue with their (engineering) jobs, and were unwanted in the technical professions. The pioneering and influential women of the time set up the Women's Engineering Society, and have been working ever since to ensure equality for women in this non-traditional sector.
Obviously, we've come a long way from the end of the war, and it's probably not a shock to you that women are indeed successful in science and engineering. However, it's pretty clear that these careers are still heavily dominated by the men.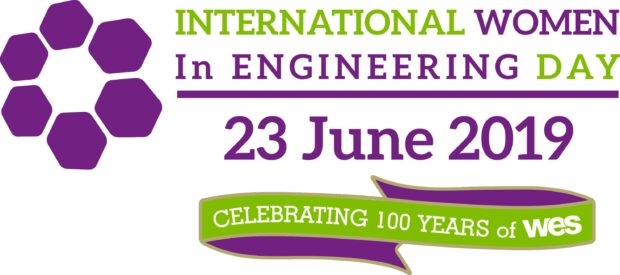 Women in Engineering
According to the 2018 Engineering Report only 12.37% of all engineers in the UK are women. This has increased from last year, and the year before that, but, oh my gosh, it's still a dreadfully low number. What I find really interesting is that nearly half (46.4%) of all girls aged 11-14 would consider a career in engineering, but move on only 5 years and this has reduced to 25.4% for girls aged 16-18.
I'm not interested in this just because of the girl power. The same trend is shown for young boys. Aged 11-14, 70.3% of boys would consider engineering as a career option, but by the time they reach 16-18 this has reduced to 51.9%.
Somewhere along the lines, we're losing their interest in pursuing such a varied and diverse career.
INWED is a great platform to raise awareness of the amazing achievements by fellow female engineers all across the world – remember in April 2019 when the first-ever image of a black hole was taken? Dr Katie Bouman led the creation of the computer algorithm that allowed scientists and engineers to make this possible. How many of you even knew her name?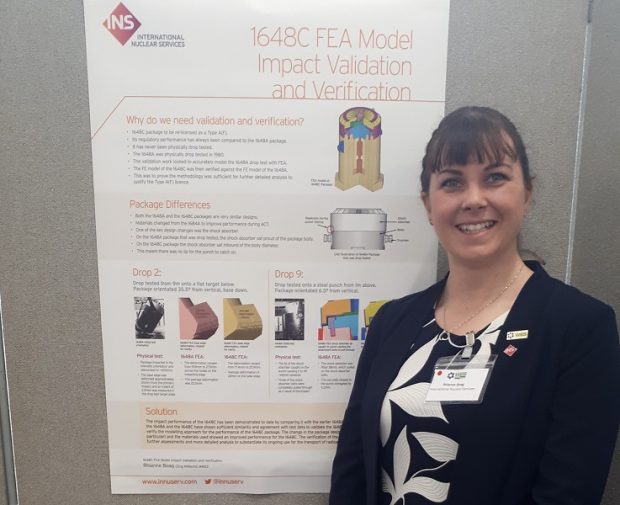 I'm obviously biased, I love engineering. There is such a massive range of things involved - the possibilities are limitless. I was recently asked to describe engineering in one word. Think about it, I bet you find it tricky to summarise it all in a single word. The Cambridge Dictionary states:  'Engineering is the study of using scientific principles to design and build machines, structures, and other things, including bridges, roads, vehicles, and buildings'. This feels very limited to me, and also not just one word. What about the materials? Or the electronics? Or the AI algorithms, the chemistry, the human interaction? Engineering is all around us. Then it hit me – I've found my word. Engineering is EVERYWHERE.
Transform the future
The theme for INWED this year is #TransformTheFuture. I think there are loads we can do to transform the future in so many ways:
change the perception that science, technology and engineering and maths (STEM) are male careers
promote changing STEM into STEAM by acknowledging Art actually overlaps all these disciplines. This isn't just sketching apples and vases, but a broad term that represents liberal arts, language arts, social studies, physical arts, and fine arts and music. It's not about spending less time on STEM subjects and more time on art, it's about applying creative thinking to STEM projects
get more kids interested in STEAM through education
get more people into STEAM careers. (I always say people, not women here. The world is a much more effective place when the right people have the right jobs for their skillset, not just throwing women into areas to address a gender imbalance)
The theme this year also feels particularly appropriate for the organisation I work for – International Nuclear Services (INS):
we're helping transform the future by supporting the Nuclear Decommissioning Authority's mission and making the world a safer place
we're continuing to provide solutions to legacy problems with radioactive materials through a whole range of disciplines
we're a major contributor to the decommissioning of Dounreay and helping formulate the future geological disposal facility with RWM
INS is also helping to transform the future by looking at the transport and packaging of other unorthodox items at important stages in decommissioning
So this week, take a moment to reflect on International Women in Engineering Day (INWED). Talk to your kids about the idea of engineering, science, maths, etc. Take a look around you and appreciate all the amazing things you do every day that wouldn't have been possible without the advancement of technology. Maybe even get on social media and tweet #INWED19 #TransformTheFuture.
Just don't get your days mixed up and try to hug an engineer – the social stereotype says we don't like that!