Beneficial for both employers and applicants
The new "Nuclear Gateway" is a fantastic platform for both companies and would-be employees.
It enables employers over-subscribed with applications to recommend candidates who don't get through their recruitment process for other openings with different employers.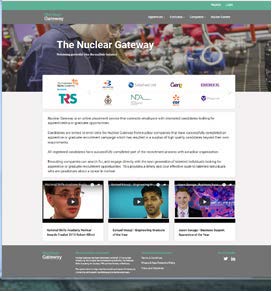 Meanwhile, organisations with new trainee vacancies can search the system for people who meet their needs, and contact individuals.
It means that if applicants find they aren't chosen via one selection process, they can still benefit because their skills might be of interest to another employer.
Brilliant matching service
We've got an over-populated pipeline in some areas, but we don't want to lose the skilled people that don't get through.
In other areas we struggle with attracting talent at the entry level. This new platform provides a brilliant matching service – and opens up all sorts of other opportunities to candidates who might not have thought of applying for these areas. In particular, it can boost diversity, supporting women returning to the workplace or those who transferring from another sector.
It's a collaborative venture between the National Skills Academy Nuclear (NSAN), the Nuclear Skills Strategy Group (NSSG) and ourselves at the NDA - we're all committed to making the most of our talented people and encouraging them to stay in the industry.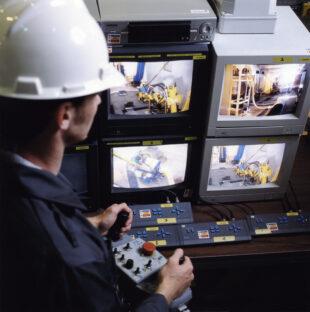 Rewarding careers
The nuclear sector can offer an attractive career for young people, and pooling such candidates will lead to greater opportunities for them, and bring in more talent.
Taking this project from concept to delivery, on behalf of the NSSG, has been very exciting.
Retaining talent
It's not just for young people, it's also part of the wider UK Talent Retention Solution (TRS) system, which supports the attraction, retention and redeployment of skills across a range of sectors.
Our support has been through a financial contribution as part of our wider commitment to use the TRS across the NDA group.
Committed organisations
Organisations already committed to developing Nuclear Gateway system, both referring candidates and looking for them include:
Magnox Ltd
Sellafield Ltd
Gen2
nucleargraduates
EDF Energy
NIS Ltd
Bridgwater College
Grŵp Llandrillo Menai
Ministry of Defence (MoD)
We're also confident that the Nuclear Gateway will help to bring in the additional 7,000 employees a year that we know are needed for UK's nuclear programme, as identified in the Nuclear Workforce Assessment produced by the NSSG.
Check out the Gateway
If you're interested in recruiting employees: see Nuclear Gateway for organisations
If you are seeking a role in the industry: see Nuclear Gateway and careers in nuclear