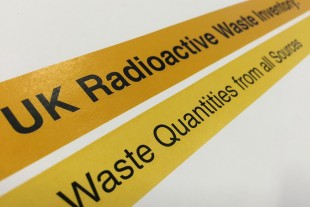 The Inventory includes information about what is "stock" now and what is estimated to arise over the next 100 years…this is no mean feat and has involved bringing together information for over 1,300 different waste streams and nearly 100 materials streams!
This work has been led by the Department for Business, Energy and Industrial Strategy (BEIS) and the Nuclear Decommissioning Authority (NDA).
The last national inventory was produced in 2013, and now we're able to share the findings of our 2016 review here:
Updated UK radioactive waste inventory website
What is the inventory? Why do we have it?
The Inventory is essentially a huge data set with information about all the radioactive waste and materials that we have in the UK and that we estimate will arise in future.
In addition to nuclear power stations, many important medical, industrial, research and defence activities produce radioactive waste. We need the Inventory to understand how much waste there is and where it is located. We also need to understand what the waste is made from, including its physical, chemical and radiological characteristics. We can then use this information to plan safe and efficient ways to manage the waste and materials.
Lots of people are interested in the Inventory data, including:
members of the public who would like to know more about radioactive waste and materials
researchers and academics who develop innovative technologies and processes for managing radioactive waste and materials
supply chain organisations who process the waste and need data to support the planning, operation and performance of their facilities
waste planners who aim to ensure that waste management facilities meet local and national needs
government departments and agencies who develop strategies for managing radioactive waste and materials, and who regulate nuclear operations
Radioactive waste data in context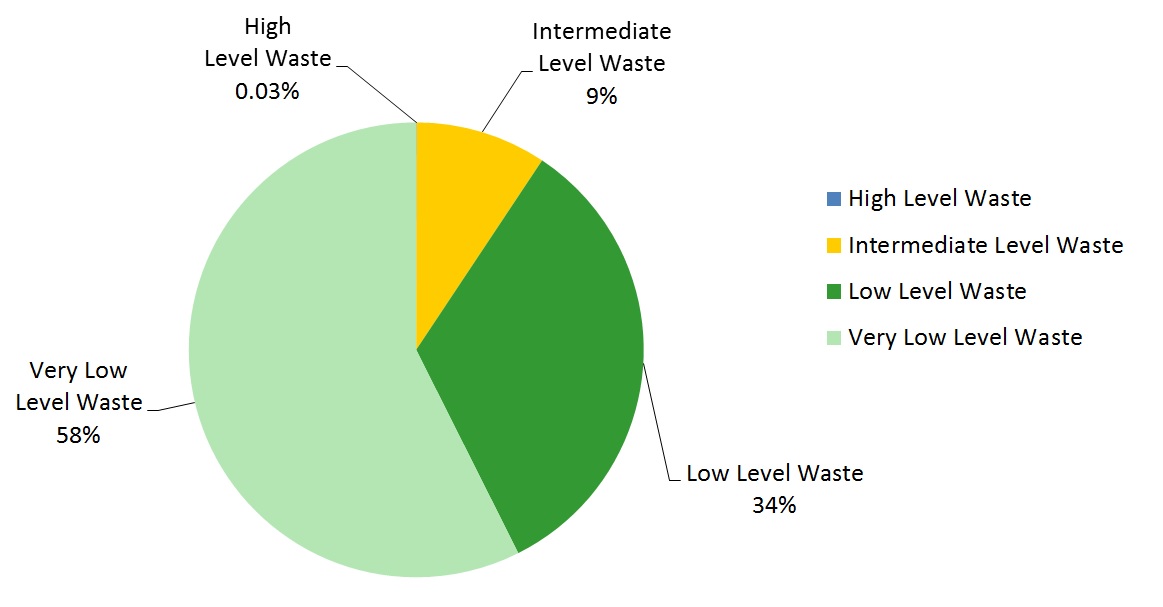 Overall, the figures in the 2016 UK Inventory are broadly similar to those in the 2013 update, but there have been some changes in estimates at a site level.
The amount of radioactive waste produced in the UK is very small compared to all other forms of waste.
The total mass of radioactive waste in stock and estimated to be produced over the next 100 year period will be ~4.9 million tonnes. This sounds like a lot, but the UK currently produces about 200 million tonnes of waste from households and other industries every single year.
When packaged, the total amount of radioactive waste produced in the UK (including waste in stock and estimated to arise over the next ~100 years) would fill a volume roughly the size of Wembley stadium.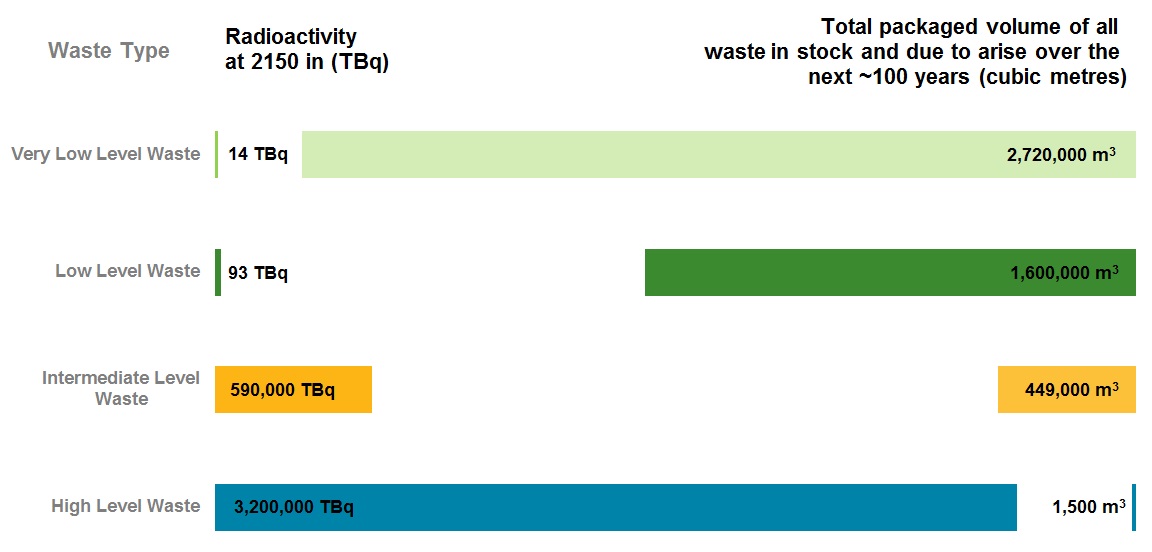 Why does the data change? Where can I find out more?
Data about radioactive waste and materials can change due to a range of technical, commercial or policy reasons. Data may change because:
our understanding of the waste and materials streams has improved
strategies for managing radioactive waste and materials have been updated
ongoing operational activities have affected the amount of waste and materials in stock
assumptions used to estimate future radioactive waste and materials arisings have been updated
Read more about specific changes in the 2016 UK Inventory compared to the 2013 UK Inventory
So, how accurate is the data?
The Inventory is based on the best available information about waste and materials at a specific point in time (the 'stock date').  Even so, there are some uncertainties in the data, which we need to carefully consider. The uncertainties may relate to the nature of the waste, how much will arise or when it will arise. Some of the biggest areas of uncertainty are associated with:
legacy waste - these are wastes that were produced a long time ago when detailed records were not routinely kept like they are now
long term forecasts - uncertainty typically increases the further that waste arisings are projected into the future
future decommissioning and site clean-up - this is particularly the case for waste at the lower end of the Low Level Waste  (LLW) activity range, where strategies, plans and waste assessment techniques are continually improving and providing better estimates of future volumes
Where there are uncertainties, sites use the best available information to make reasonable estimates. They may use data from waste samples, surveys and historical evidence to support their assumptions. The final figures are reviewed internally by the site. They are checked again by the contractor who compiles all of the UK Inventory data on behalf of BEIS and the NDA. This helps to make sure that the assumptions used are as realistic as possible.
How is the UK improving data on radioactive waste and materials?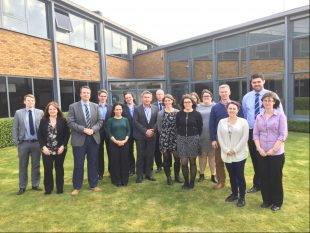 All waste producers are responsible for managing their own inventory improvement plans. As part of the UK Inventory process, BEIS and the NDA provide guidance to sites on specific areas where data quality could be improved.
The National Inventory Forum brings together all of the people involved in managing information in the UK inventory. The group aims to share best practice. It looks for opportunities to improve the way we collect, use and communicate information about radioactive waste and materials. Improvement work is ongoing and will continue as strategies and plans for managing radioactive wastes and materials evolve in future.
We welcome your feedback
We're always looking for new ideas and would welcome any feedback you might have on the new reports and updated website.
Find out more about the UK Inventory
If you have any questions or suggestions for improvement, please do get in touch: enquiries@nda.gov.uk