A key part of my job as head of supply chain development is to help as many SMEs as possible to work with us – either directly, or as sub-contractors – and help us to deliver our mission at Sellafield.
Building relationships takes time and commitment and I am delighted with the progress that we are making, thanks in no small part to 2 initiatives that we have introduced over the last 18 months. Trade mission initiative to help SMEs showcase their capabilities direct to people who make procurement decisions at Sellafield and in the supply chain, and LINC, a procurement process specifically for SMEs.
SME's on a mission
Two of the obstacles that SMEs can face are visibility and access. They know that they have something great to offer, but how can they show what they can do to the right people?
To help, over the last 18 months we have filled a bus full of buyers from our Tier 2 supply chain and taken them to visit SME's in Copeland, Allerdale, Carlisle, Barrow, Eden and Warrington.
This wasn't just a show and tell exercise. It gave the SMEs a chance to have productive conversations with the people within our supply chain that make the procurement decisions.
The result? I am thrilled that several companies have now had an opportunity to tender for work which was previously hidden to them and many of them have gone on and secured contracts with values ranging from £1,200 to £30,000.
SME contract success
One of the companies that we visited was Thomas Graham & Sons. This family run business started in 1892 and has grown from a small ironmonger's shop to a thriving SME with branches in Carlisle, Kendal, Morecambe and Egremont.
They take an innovative approach to their technical delivery – they have an award winning Agilon system – and the way that they run their business and engage with their clients and partners.
They were a Company we visited on our trade mission. Sellafield Ltd has joined their growing list of clients having secured 2 new contracts.
The first, which will be run through the Egremont branch, will create 5 new jobs and will service a £20 million contract to supply hand tools, power tools, industrial and janitorial supplies to Sellafield Ltd, Low Level Waste Repository and the National Nuclear Laboratory.
The second, a 4-year contract, will see them supply Magnox sites across the UK working with a network of other SME Troy members across the country with an approximate value of £24 million.
Thomas Graham's contracts director, Russell Smith, said:
Having held the contract previously we understood the importance of how utilising local suppliers is to the smooth running of the contract.

As a member of Troy, UK's biggest buying group, who have members situated all around the country we selected the suppliers nearest to the Magnox sites who were equipped enough to provide an excellent service to the sites and help TG deliver the contract going forward.

We also spoke to the sites to understand who they used previously and invited them to express their interest in working with us.
Making a LINC between Sellafield Ltd and SMEs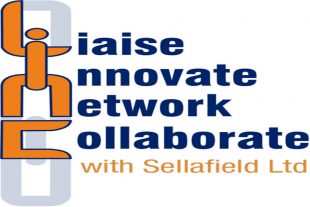 We launched LINC with Sellafield Ltd in 2017 to give SME businesses a direct route to solve some of our most complex challenges. After joining the LINC register they are notified when a contract becomes available and are encouraged to partner with other SMEs on the list and bid for the work together.
The first year was a huge success with 5 opportunities being awarded with a potential of £826,000 savings to us through embracing these SME's and there new thinking on our challenges.
In August this year we welcomed the 400th SME onto the LINC register, Derwent Recycling Services Limited based in Workington.
The company hadn't previously registered with LINC because they didn't think there was an opportunity for a local SME to provide waste recycling and confidential shredding to Sellafield. But the success of LINC – we've awarded 18 contracts to SMEs already – has demonstrated that there is a route for SMEs, not just to work directly for us but also to provide services to our Tier 2 partners.
Who's made the LINC?
Thanks to the LINC scheme, we are working with some fantastic SMEs, including:
B2B in collaboration with React Engineering
Barkers
FETL
Rovtech in collaboration with Enefftech
Cogentus
Red Engineering
HU Media
Woodward Safety, Health and Environment
HU Associates
Financial Insights
Centre for Leadership Performance
CBA events
Harrison Network
Rovtech in collaboration with PaR Systems
My top tips for SMEs looking to work at Sellafield
Register on the LINC Programme.
Stay up to date with all procurement opportunities via our Procurement Plan
Attend one of our SME Forum's and explore opportunities to partner with other SMEs