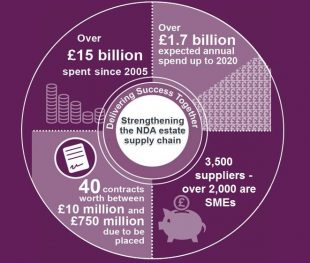 We spend more than half our annual budget in the supply chain – that's currently around £1.7 billion  – and we fully acknowledge our suppliers' vital role in our mission.
Their expertise, experience and dedication are critical to making real progress and that's why we're so pleased to recognise their contribution through our annual awards presentation. It's one of the highlights of our NDA Estate Supply Chain Event in November.
Suppliers often have experience of other industries, as well as other countries and offer some very niche specialisms, so they add huge value in terms of innovation, collaboration and cost-effectiveness.
We're keen to encourage as many as possible to submit details of their work for an award because this enables us to give credit to a wide range of businesses and achievements.
Still time to apply...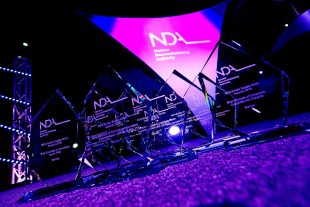 The closing date is 7 September, so there's still time to look at the categories and put an entry together.
There are 4 categories, based on areas that are important to us such as:
collaborative working
technical innovation
skills
exporting a product or service that was used on our estate
As a bonus, entries involving small businesses are eligible for the discretionary Minister's Award.
You'll also need endorsement for your entry from the appropriate Site Licence Company (SLC).
The process is straightforward to follow, and all entries that are shortlisted will be posted on our website before the ceremony in Manchester on 2 November. There will also be a stand in the exhibition hall at EventCity showcasing entries.
So, if you work in our supply chain, it's worth taking a few moments to reflect on your work and get cracking on an entry. Full guidance on all the steps is on our website:
Remember to register for the free supply chain event too.  This is a day, on 2 November, where you can network informally with hundreds of other organisations, including representatives from the NDA, government, the SLCs and fellow suppliers. Presentations during the morning sessions will also give an overview of current topics across the estate and elsewhere.