My role at the Nuclear Decommissioning Authority (NDA) is to work with partnering organisations to put the right infrastructure and initiatives in place that ensures the availability of the right skills as part of the continued success and growth of the nuclear industry.
We know that over time we will have "pinch points" where, if we do nothing now, there will be a shortage in skills needed to clean up the UK's earliest nuclear sites. So with this foresight, we're looking to address this. We're providing different types of education programmes to prepare more young people for careers in these shortage areas.
We do this in partnership with the communities near our 17 sites, helping people to develop skills that will be sustainable in the longer term. Decommissioning nuclear sites will result in reduced levels of employment on our sites over time, so we always try to focus efforts on skills that are transferable, to our supply chain, other local employers, or to other parts of the NDA group of businesses.
What UTCs offer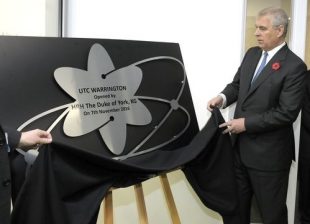 UTCs are part of the solution to ensure sustainable communities local to our sites whilst at the same time developing necessary skills for the nuclear industry.
Along with the Skills Funding Council and European funds, NDA and its subsidiary, Sellafield Ltd, has supported and provided funding for new UTCs in Workington, Cumbria, Warrington, Cheshire and Berkeley Green, Gloucestershire.
Find out more about the UTCs that NDA supports and funds:
UTCs draw pupils who are attracted to the technical and vocational focus of education. From day one, pupils work on industry-led projects and initiatives, which are all designed to prepare the young people for the workplace. Employers see this as an opportunity to:
scout for talented young people that might form part of their future workforce
promote their industries to these young people
Watch the video on how UTCs and industry working together:
The UTC ethos provides an excellent alternative to traditional schools, and understanding their unique offering, helps students make the right choice for their education.
80% of our year 13 students leaving us this year have already secured quality engineering apprenticeships with the remaining students progressing to university. This, combined with our academic results (80% at GCSE A* to C) demonstrates that Energy Coast UTC delivers life changing opportunities for all our students.
Cherry Tingle, Principal Energy Coast UTC
The Energy Coast UTC in Cumbria delivers engineering excellence through innovative, technically – focused education and training for 14-19 year olds on the west coast of Cumbria. It was recently hailed by Lord Baker as one of the most successful UTCs during a debate in the House of Lords. Lord Baker specifically praised its high pass rate in engineering and the high number of apprentices (59) placed. 30 of these apprentices were 16.
Employers want these students because they have handled metal, they have designed things, they have solved problems, and they have experience of all those things which no longer happen in normal schools.
Lord Baker
What's different about a University Technical College (UTC)?
UTCs have a wider catchment area and are generally smaller than their local secondary schools. Students enrol from the age of 14 and continue their education there until aged 19. UTCs prepare students for working life by focusing on practical tasks and operating a longer "school" day, more aligned to business hours.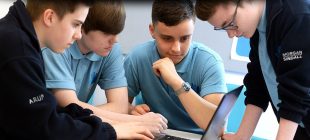 Technical specialisms and state-of-the-art equipment
What is most distinctive is that they offer technically oriented courses of study. This focus and the recent construction of many of the UTCs means that they offer state-of-the-art equipment.
Often this technical specialty is linked to specific skills needs or gaps in the region.
Sponsored by a University and Industry
UTCs are a relatively new type of secondary school supported by a sponsor university. The first ones opened in 2012 and now there are nearly 50 across England.
Other sponsors may include further education colleges and organisations from both the charitable or private sector, including businesses of all different sizes. There are now more than 500 employers working with UTCs.
The benefit of this combination is that students gain experience of relevant, real world project work as well as curriculum support that means the education offer is well grounded.
Watch the video on choosing your child's future: