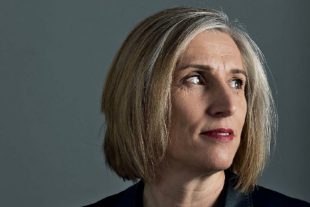 International Women in Engineering Day is an annual event that celebrates the varied engineering career opportunities for women. So, I wanted to share a little bit of the story of my career with those people who are looking towards entering a career in engineering, and encourage them to consider a career in nuclear.
My early career
As a physicist and a chartered electrical engineer, I started my career working in the steel and rail industries.
The experience I gained in operational, engineering and business management roles was transferable to managing high risk complex programmes in other heavily regulated sectors.
So, in 2005, it seemed the right career move for me to join the newly formed Nuclear Decommissioning Authority (NDA).
After 11 years with the NDA, I recently moved to a new role working for the NDA's subsidiary, Sellafield Ltd. Now, I lead a team that is responsible for managing many different activities across the Sellafield nuclear site in Cumbria; these clean-up activities involve spending £2bn a year.
Working at Sellafield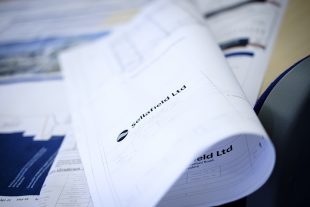 My current team's role is to determine how best to use our resources. We plan how to use the funds that we receive from the NDA and other key resources to drive forward the work at Sellafield.
We also review the progress we are making against our plans. All of this work builds confidence that the work at Sellafield will be done when we say it will and within the predicted cost and time ranges – when this might not be the case, we provide the earliest possible notice.
It is only by highlighting issues early that we can minimises surprises and decide what timely actions to take.
My team
My team is multi-disciplined.
The team's experience covers portfolio and programme management, operations, commercial, risk, finance, project controls, technical and engineering. So I'm always working with people from different disciplines who often help bring a different perspective to a situation. I really welcome this diversity of thinking to bring solutions to the challenges we face in nuclear decommissioning.
Now is an exciting time to work at Sellafield in terms of the progress that will be made in the next 5 years, and my current role gives me the opportunity to work more closely with teams on the site and help shape the future direction of the site.
Careers for women in engineering
For those considering the next steps in their own career, now is an exciting time for engineering. Engineering UK report shows that we will need 265,000 skilled entrants over the coming years. The good news is that the last few years have seen the highest number of engineering apprenticeships in the UK for 10 years. At Sellafield Ltd, we've seen an increase in female apprentices too.
If you are interested in an engineering career in nuclear decommissioning, then find out more: