INS is 10 years old, and we're proud of what we've delivered since becoming a subsidiary of the Nuclear Decommissioning Authority back in 2008.
We've got incredible expertise in shipping, design and licensing and use that to help address UK decommissioning challenges and we deliver high-profile nuclear security projects that make the world a safer place.
By doing that our reputation for quality, safe and secure solutions to complex nuclear transport challenges has grown - we are recognised as a strategic asset for the UK and the international community.
What we do is niche, it's complex, it's important – and we do it well. We're right to be proud of everything we've achieved.
But the world is changing and complexity is increasing. Organisations that don't constantly push forwards and challenge themselves go backwards and fail. Complacency is not an option.
So while we're proud of our success, we know we can be better - we've only just begun to scratch the surface of what we are capable of.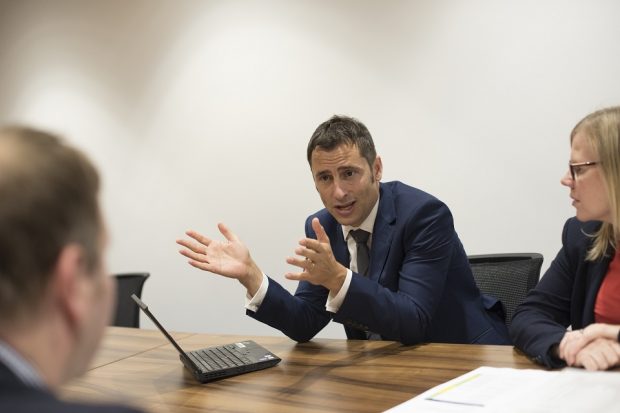 Today we are launching a strategy that sets out how we will get in shape to deliver our vision: to be the best global provider of nuclear transport solutions in the future.
We have 4 objectives to meet that vision:
successfully deliver nuclear transport solutions to support NDA
deliver external business in transport and consultancy
support UK and other Governments' wider policy objectives
operate commercially and be self-funding
Supporting the NDA mission is still the most important thing we do. But we'll also win new transport and consultancy business in the UK and overseas, as well as support national and international nuclear projects that make the world a safer place. We'll do all that by remaining commercially successful, delivering financial value to NDA, and meaning we don't have to ask the UK taxpayer for funding.
Our greatest strength is our expertise, commitment, and range of unique skills – so success is going to be built around our people.
We're going to transform the way we work – ensuring value for money, improving our technology, and enabling our people to deliver that expertise, not be held back by self-inflicted unnecessary bureaucracy.
And we'll take action to build a diverse and inclusive place to work – both because it's the right thing to do and because it drives innovation, quality and commercial success.
It's an exciting time to be part of INS.
I'm confident we can rise to the challenge and achieve our vision to be the best global provider of nuclear transport solutions.