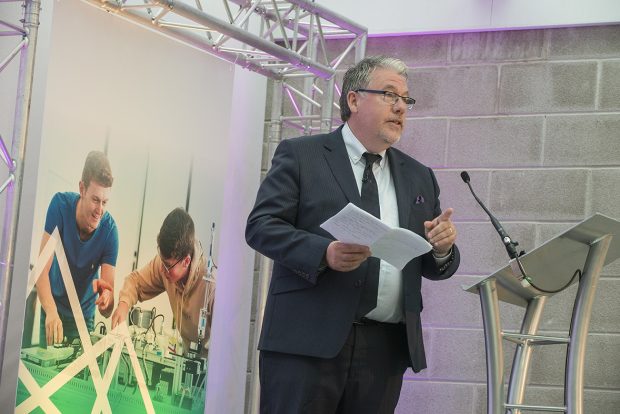 For me, embarking on my new role as Head of Stakeholder Relations, the summit was a fantastic opportunity to see first-hand the spirit of collaboration that brings together many of the people who are interested in how we're cleaning up the UK's earliest nuclear sites.
This was the NDA's third summit, and the inspirational setting of the new Coleg Menai facilities, on Anglesey in North Wales, perfectly reflected the NDA's approach to building sustainable post-nuclear communities around its estate. Some £4 million of funding from the NDA's socio-economic budget has been used to create a state-of-the-art educational facility at the heart of the island. Local community representatives left us in no doubt about the importance of the college to the island's young people and its economic future.
We were also delighted that our Chief Executive David Peattie was able to announce a further £495,000 of financial support that will help support the County Council's North Anglesey Economic Regeneration Plan. This will support the creation of a range of new opportunities to stimulate Anglesey's economy in the wake of recent news on the suspension of Horizon's new build programme and the closure of another major employer in Amlwch.
David Peattie emphasised that working with our communities remains a fundamental and important part of the mission, helping to sustain economies as our nuclear sites gradually wind down activities.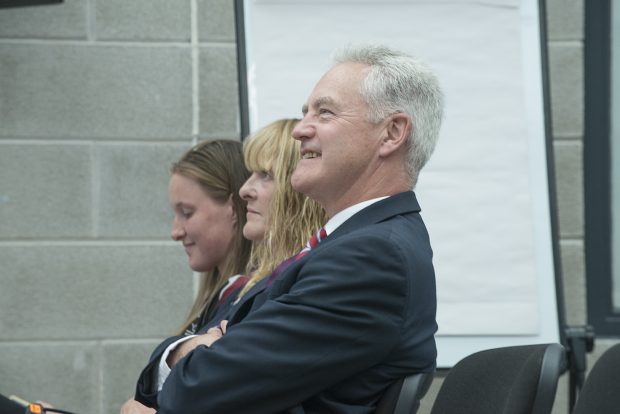 We heard how funding that began 7 years go is already paying major dividends for the OutdoorPartnership, bringing in matched funding from other organisations and helping local people undergo training that equips them with life skills and confidence for the future. The NDA's funding here is being used by local people to build inclusivity and well-being in to local lives – all set against the spectacular outdoor surroundings of the Welsh mountains and Anglesey.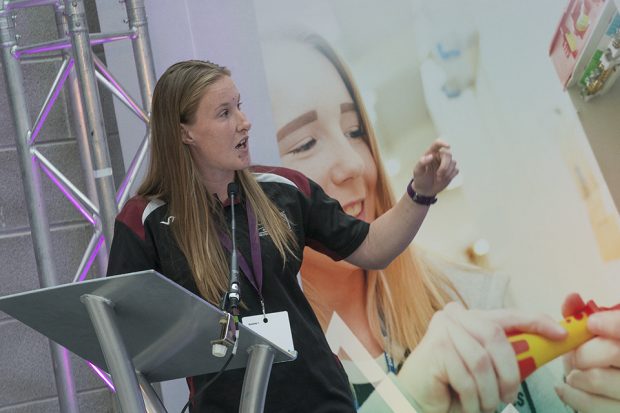 I've worked in the nuclear industry for 24 years, in nuclear generation, new build and supply chain, but I'm now beginning to appreciate the complexity and scale of NDA's environmental clean-up programme that spans so many different sites and technical challenges.
All our sites have unique features that need us to be innovative in our approach, testing new engineering techniques and technologies, dismantling facilities not originally built with decommissioning in mind. All our communities have their own complex issues too. Add this together and we have a really absorbing challenge, for many decades to come.
Decommissioning milestones
During the Summit we heard from inspirational speakers, including Wylfa Site Director Stuart Law about the excellent progress in removing the remaining spent fuel from Wylfa for reprocessing at Sellafield. Once the reactors are empty, and all the fuel elements have been dispatched to Sellafield, over 99 per cent of the site's radiological hazard will have been removed. Currently:
defueling is 97% complete at Wylfa
51 fuel flasks remain for shipping to Sellafield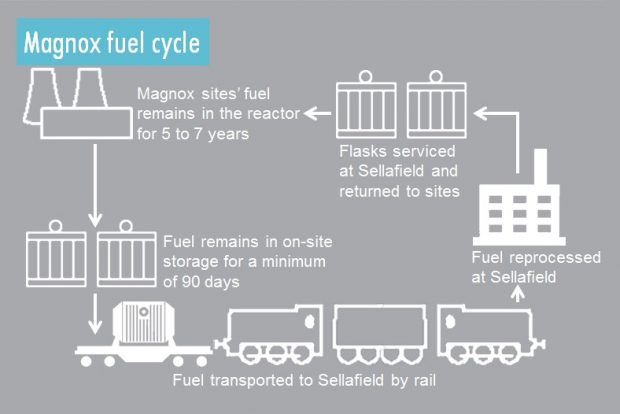 A highlight of the first day was the hands-on presentation by Paul Pointon, celebrating the near-completion of 10 years' work to clean up facilities that were contaminated by plutonium contaminated material decades ago.  A volunteer from the audience dressed up in an air-fed suit, showing just how tough the work environment was for the committed teams who are about to complete the challenge -  a full 4 years ahead of programme. Their accelerated schedule has saved UK taxpayers around £20 million.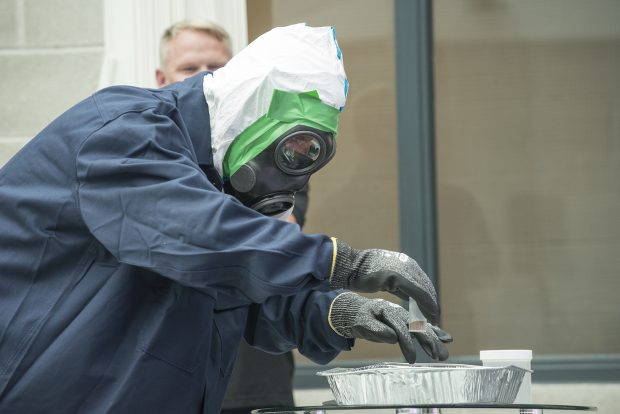 Both days had opportunities to learn more about plans to for a deep geological disposal facility (GDF) in England or Wales. Swedish representative Marie Berggren gave a fascinating insight into how communities were engaged in Sweden's programme, which is more advanced than the UK, with one municipality ready to host a repository and another, separately, that already has an underground test lab.
Attracting people to work in our fascinating industry
Day 2 focused on skills – and the industry's strategy to attract a diverse, younger generation into nuclear at all levels, from apprentices to graduates and beyond. Astrophysics graduate Eddie Pennington spoke about the award-winning nucleargraduates programme, which recently celebrated 10 years, which was created by the NDA. Eddie's personal testimony about a young person finding the nuclear industry, and subsequently becoming totally inspired and energised by it, was for me another highlight.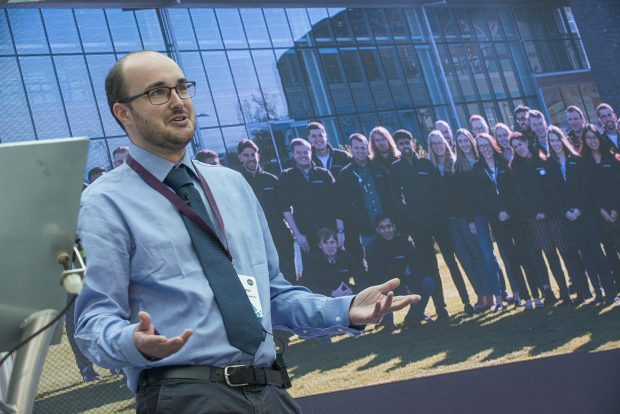 But as you'd expect from someone working in stakeholder relations, the most important part of the Summit for me was the opportunity to catch up and have a chat, to renew old acquaintances, and to discuss issues of mutual interest.
This is the fun part. The part that brings people closer together to improve mutual understanding, and allows the human touch to create better communication, trust and most importantly of all, respect. These moments for me will always be the highlights, and will last long in the memory. I'm already looking forward to working with the team on next year's Summit. Watch this space!