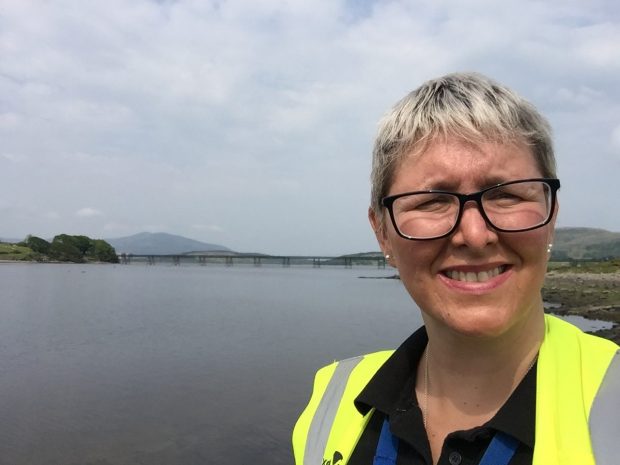 Q. What's your job here at Trawsyfnydd?
I'm a Health Physics Monitor, part of the team that's responsible for radiological safety and monitoring at our site. We measure radiation dose rates of staff working in radiation-controlled areas as well as surface and airborne contamination levels. I'm also an Occupational Nuclear First Aider and part of the standby response team that would deal with emergencies arising at the site.
Q. What was your career route to this role?
My background is probably far from typical: When I left school in Manchester at 16 with 12 GCSEs, I thought I'd done enough studying so was looking to go straight into the workplace. I managed to get a job as an assistant scientist with North West Water and trained there before becoming a lab technician with Express Dairies. Then I became an aviation security officer at Manchester Airport which was more people-focused and customer orientated. I met my partner at work and he bought a property in North Wales and we decided we'd like to move there so I applied for a security guard role at Trawsfynydd. I have been here now for 8 years and I gradually became interested in health physics.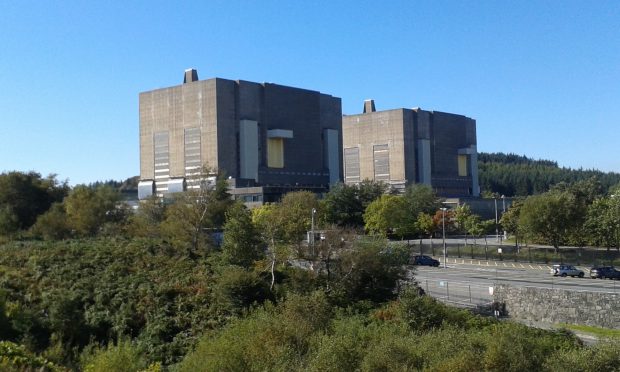 Even though this meant dealing daily with numbers and I was terrible at maths (my worst subject at school), I was able to overcome that and train as a Health Physics Monitor. Working full-time and in conjunction with Coleg Menai, I now have an NVQ Level 2 Diploma in Radiological Protection and am a fully trained Level 5 Health Physics Monitor. Now, because I excelled, I'm working towards my level 3 NVQ Diploma which is Team Lead level. It's not quite a standard apprenticeship route as I was over 30 years old when I started here, but it's certainly on-the-job training.
Q. What do you enjoy most about your role?
Half the battle with a lifetime of working is enjoying what you do and I love my job. One day, I might be out surveying a high-dose rate area, the next I might be testing respirators. There is constant variety and interest as well as future opportunities for qualified Health Physic Monitors to branch out into different areas such as environmental or waste, as well as training others.
Q. What's the most challenging element?
There are challenges in the work because although natural radiation is all around us, man-made radiation can be dangerous so it's important to be meticulous at all times. I am surrounded by a good supportive team with a wealth of experience and we are bringing in new recruits too.
Q. What support have you had through your career in Magnox to develop?
Magnox has funded my training and supported me in moving from security to health physics. I'm still training and also enjoy helping to train others but am particularly keen to encourage more women into the industry, both to nuclear in general and to health physics. If I can overcome my fear of figures and maths, others can too!
Q. How do you find the nuclear decommissioning industry?
It's fascinating but I've found it to be very male-orientated, and the statistics bear that out – so we need to engage more women. There's also quite a fear factor associated with radiation but the more you understand, the more the fear will diminish. That certainly happened for me.
Q. Why did you opt for a modern apprenticeship?
My own route was actually slightly different as I worked in other sectors for many years before training on the job at Trawsfynydd and then returning to study.
Q. Would you recommend an apprenticeship to young people as an alternative to university or college?
You don't need a degree to succeed and I'd absolutely recommend an apprenticeship for anyone: You learn and earn at the same time and there's a very definite career path. I'm particularly keen to see more females taking up technical roles like mine so I'm also involved in STEM work with local schools and sharing what I've learned with our own apprentices and future generations.
Q. Where do you see yourself in 5 years' time?
I am already aiming for the next level, to become a Team Leader, so that's where I hope to be.
Read more from apprentices past and present:
To find out more information on apprenticeship roles and how to apply, visit our main article and the Energus website.