When I tell people that I work in the nuclear sector, there is often a misconception that it is impossible to dispose of nuclear waste safely.
This is where RWM comes in. We are a group of talented technical people and world-renowned experts whose job and number one priority it is to keep the UK safe from nuclear waste.
Within RWM there are different sub-groups and teams. I'm a chartered physicist, and it's my job to prove that a Geological Disposal Facility (GDF) will not cause any harm to people or the environment.
Geological disposal involves isolating and containing radioactive waste in sealed vaults and tunnels deep underground, between 200 m and 1000 m below the surface. This prevents radioactivity from ever reaching the surface in levels that could cause harm. Solid radioactive waste is packaged in secure engineered containers, typically made of metal or concrete, and then placed in a stable rock formation, with the containers surrounded by clay or cement. This is called the multi-barrier approach.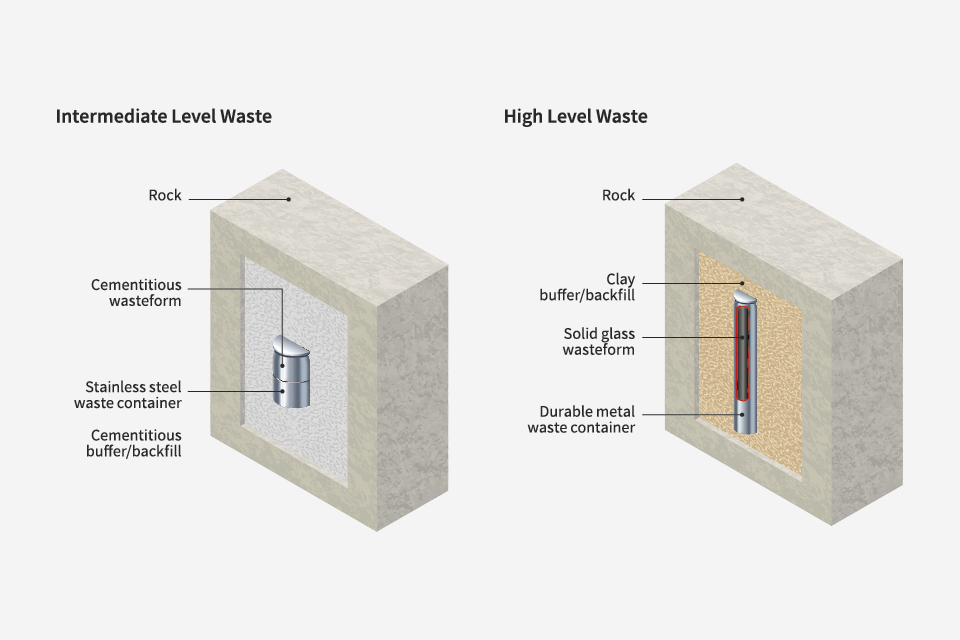 The GDF safety case is a series of documents, available for everyone to read and covering all aspects of safety – how we will build the GDF safely, fill it with radioactive waste, seal it and how we can be sure that it will keep us safe while the radioactivity decays to negligible levels. And not just safe in theory, or when we build it, or for 10 years after we seal it up, but for hundreds of thousands of years into the future!
So how do we do this? Well, it takes a lot of hard work and a lot of people from all sorts of different backgrounds. We work with geologists and hydrogeologists, engineers and mathematicians, as well as chemists and physicists.
The fact that countries all around the world have waste that needs to be disposed means that we can work together and learn from each other to ensure world-wide standards of safety. Most countries agree that the safest permanent solution to manage higher activity radioactive waste is geological disposal. This is already the chosen approach in Canada, Finland, France, Sweden and Switzerland. Some of these countries are well on the way to developing their own GDFs.
I'm proud to say that Britain is considered one of the leading countries in the fields of waste disposal and safety cases. This has given me the chance to travel extensively in the years since I joined RWM's predecessor organisation in 1995, and I am fortunate enough to have been given the opportunity to chair the Integration Group for the Safety Case (IGSC), a group of international safety case experts. We meet once a year, this year in Rotterdam, with scientists from all over the world. We have groups affectionately dubbed the 'Clay Club' and 'Salt Club' whose job it is to make sure that the GDF is just as safe in all kinds of rock, as well as an expert group on operational safety.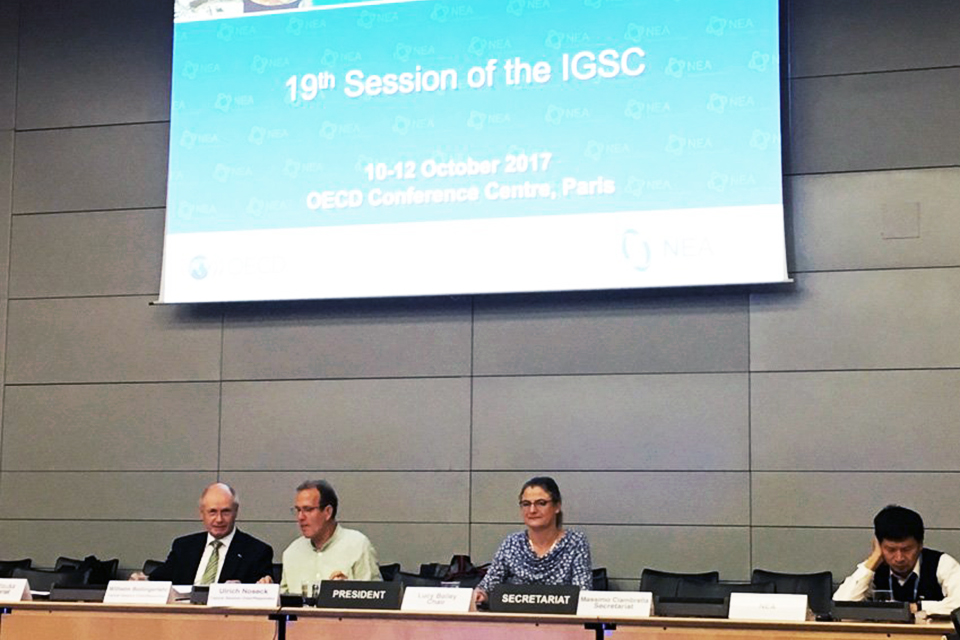 These meetings are a great opportunity to pool and share ideas, knowledge and standards between countries. A perfect example of this is the Nuclear Energy Agency FEP database project. A 'FEP' is any feature, event or process (in other words, pretty much anything that could possibly happen) that could affect the safety of the GDF in any way. All countries contribute and agree to these so that we don't miss anything important, and most use this database as the foundation upon which to build their safety case.
RWM is heavily involved in these groups and is at the forefront, constantly pushing forward with new research and ideas. This year, I'm excited to say that we are sponsoring the event in Rotterdam, and I'm looking forward to seeing how we can progress our ideas by collaborating with all the attendees.
I feel we are really fortunate in RWM to have a job to do that is intellectually challenging, crucially important and extremely rewarding. I'm thrilled to be able to share my experiences via this blog, and will be posting the latest news on safety and any further developments in this area, so that you can see what I'm up to.
Meanwhile, if you want to learn more about GDF, or for more information, feel free to visit our website