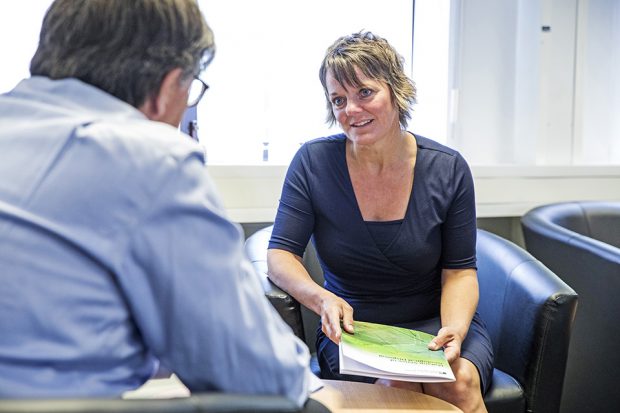 We're looking for a community that's willing to host a Geological Disposal Facility (GDF), where we'll safely dispose of the UK's higher-activity radioactive waste.
I live not far from the Hinkley Point power station, so I know what life is like in a community that hosts a major nuclear facility. There are plenty of benefits, but it's a big commitment – the sort of commitment that needs real and deep discussion within a community. That's why we're employing a unique community consent-based process to find a suitable location for a GDF.
The process is designed to make sure any interested community can make a fully informed decision about hosting a GDF.
1. It starts with you
In some other major infrastructure projects, the developer might already know where they want to build it, and then consult people in that area about the best way to go about it.
The consent-based siting process for a GDF works the other way round. We begin with discussions in communities about what this facility could be like and whether that would be something that people might want to know more about, without any commitment to host anything.
And interest doesn't have to mean support. You can contact us just to find out more information, even if you're not in favour of hosting a GDF.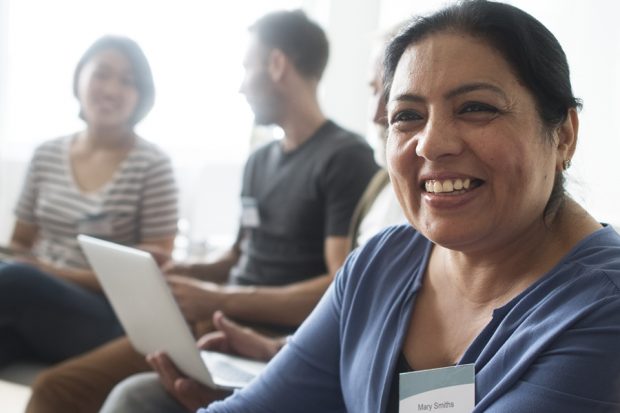 2. You can ask us anything
Discussions may not go any further than interested parties asking some questions. But if they think this could be of wider interest in their area, then a Working Group can be set up to open up the discussion to the wider public. Radioactive Waste Management (RWM) will be one member of the Group, alongside other stakeholders. This is where I come in. Regional Managers like me will act as the interface between the Working Group and RWM.
If these early fact-finding discussions show there is potential in the area and interest in finding out more, then a Community Partnership that involves the local authority and reflects the community's various interests would be established, with access to direct Investment Funding for the community. My role will be to support the needs of that Partnership on behalf of RWM and on behalf of the community.
Any community that gets involved will naturally have lots of questions and may have concerns. It'll be my responsibility, and my colleagues', to make sure we provide satisfactory answers. There's no off-the-shelf way to do this; it all depends on what your community needs and is comfortable with. We might organise public exhibitions and meetings, we'll set up a website, and post information on social media, for example.
We'll keep working with your community until people feel that they can make an informed decision about hosting a GDF. It might take a long time to reach this point, and that's all right. This is a long-term project, and informed consent is more important than a quick decision.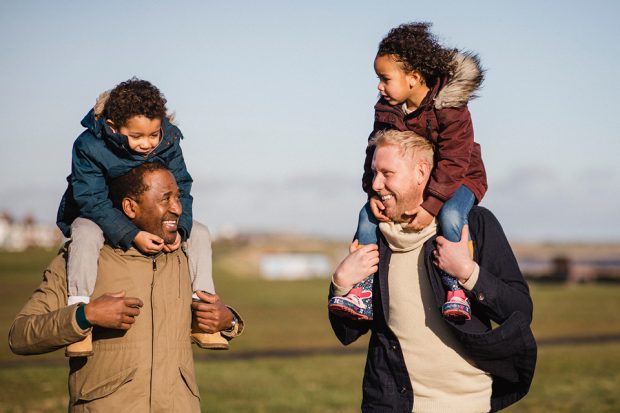 3. It's up to the people
Once people feel sufficiently informed, there has to be a Test of Public Support. The Community Partnership will decide what this looks like. It might be a poll, a referendum, a public consultation, or something different.
This important step makes sure that it's the community who have the final say if they want to go forward. If the test shows that there isn't enough public support for a GDF, that's it: we walk away.
In fact, communities can withdraw from the process at any time, for any reason, up until the Test of Public Support. If the community withdraws, the process will stop in that community.
4. The usual checks and balances still follow
There are many legal and regulatory checks and processes that major infrastructure projects have to go through before construction can begin. For example, environmental permitting and land use planning.
Getting the community's consent doesn't mean we can skip these processes. The consent-based process is an extra requirement that a GDF has to meet before the normal processes can even begin.
That means the Test of Public Support is not your last chance to have your say. People can still influence the project after the test, through the usual engagement and consultation processes. The test is only one part of the decision-making process and the UK has strong, independent regulators who will continue to look after issues like safety and the environment on behalf of everyone, with further public involvement.
5. We've learned from experience
A previous GDF siting process, which came to an end in 2013, and experience around the world from the many other geological disposal projects under way, have allowed useful lessons to be learned. In particular, the importance of providing upfront information on issues like geology, socio-economic impacts and community investment. That's why we carried out National Geological Screening to summarise geology relevant to the safe disposal of higher-activity radioactive waste.
A number of my colleagues were involved in the earlier siting process, so the current approach benefits from their experience.
This time, it's much more about working flexibly in partnership with the community to address the things that matter to local people. The community is at the heart of the approach, and we will be available to support, provide information and answer the community's questions.
Interested?
We now need to deliver a safe and sustainable solution for higher-activity radioactive waste that works for a local community and the country as a whole. This process won't succeed without a suitable site and a willing community.
So now you know what's involved, I hope you'll consider this opportunity for your community. You can ask questions and find out more without committing yourself or your community to anything. I'm hard at work producing resources for interested communities – I hope I'll have a chance to share them with you.
For more information about geological disposal and our search for a suitable site, please visit our website or get in touch with us via email.