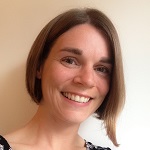 The NDA Estate Supply Chain Event on 2 November really is an impressive day, with around 300 exhibitors showcasing the nuclear sector's leading products and services. It's also a fantastic opportunity to recognise the hard work of our suppliers through our prestigious Supply Chain Awards.
Working with Innovate UK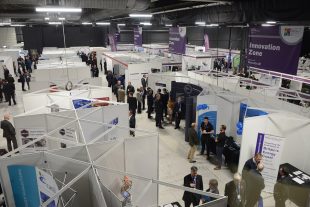 This year, I've been working alongside our co-sponsor, Innovate UK, to deliver the Innovation Zone.
This is a dedicated space for companies who have innovative technical products to display. It's an interactive part of the exhibition and I'm really looking forward to seeing our exhibitors engaging with delegates and showcasing their products. If you want to find out more about cutting-edge drones, robotics, novel detector equipment and a whole array of other exciting technologies, then the Innovation Zone is for you!
In the Innovation Zone, you'll also have the opportunity to hear from the NDA's Head of Technology, Melanie Brownridge, and Innovate UK's Derek Allen. They will explain more about the crucial role of research and development, and innovation in delivering the NDA's mission and will explain how you can get involved. Mike James of Sellafield Ltd. will give a high level overview of challenges faced on our largest and most complex nuclear site, so you can gain insight into where technical innovation could have the biggest impact.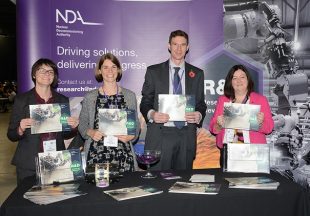 There's no two ways about it – putting on an event of this scale takes a huge amount of time and dedication from everyone involved. I feel really proud and privileged to have been part of that team so far, and hope that we can make a genuine, positive difference to our suppliers through our event. I hope that the connections people make on Thursday will help us to make real steps forward in delivering our mission.
I'm really looking forward to meeting everyone at the event on Thursday - do come and meet the NDA's Technology Team (Stand i8 in the Innovation Zone) and find out more about what we do!
The Innovation Zone is co-sponsored by Innovate UK