Welcome to my first blog post which is part of #Decomm, our new digital newsletter. Having an online newsletter is a fresh approach for the NDA, which is an organisation with a long history of producing quality printed newsletters and magazines to communicate about nuclear decommissioning success across our 17 sites.
But things change and taking advantage of modern technology is good - so we've taken the step of linking our website on GOV.UK with a regular digital newsletter.
Embracing digital communications in this way fits with my ambition to make us more accessible to all of our stakeholders and that means making use of all the tools available to us. The NDA will always strive to be open, honest, transparent and to listen.
Building strong relationships
As I said during our NDA Stakeholder Summit, which was held in West Cumbria earlier this year, maintaining strong relationships with our stakeholders is vitally important to the NDA and to me personally.
#Decomm has been designed to encourage discussion, and I would urge you all to tell us what you think about the articles and the new style of newsletter. I welcome all of your thoughts and comments and I hope you'll share them on this blog post.
Moving forward
Now, more than ever, we need to keep our engagement levels up as we move through some difficult issues for the NDA. The competition to manage our Magnox sites was the subject of a High Court Judgment last year, and more recently of a National Audit Office (NAO) report and interim report from the Holliday Inquiry. All have highlighted some historical and regrettable mistakes made by the NDA.
More positively though, we have learned lessons and, since David Peattie took over as our new CEO earlier this year, the organisation has begun to address many of the issues raised. This includes bolstering our legal and commercial capability by recruiting a General Counsel and Commercial Director.
Good progress continues to be made in our decommissioning and hazard reduction work across the estate. I am confident that we will move forward stronger and more successfully, and I hope we will do so with your support.
Robot helps clean up Sellafield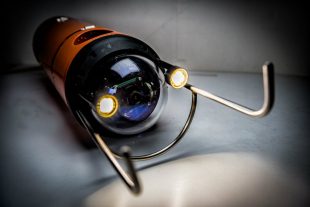 Talking about progress, I was thrilled to see the recent success that our colleagues at Sellafield which has been enjoying using the AVEXIS robot to help clean up some of the high hazard buildings on the site. I watched the coverage on the news, to see the remotely operated vehicle drop into the Magnox Swarf Storage Silo and begin moving waste around in one of the most hazardous environments known to man.
It's just as impressive that this robot only cost around £10,000, demonstrating how innovation can deliver ground-breaking but cost-effective progress. This piece of technology was developed jointly between Sellafield, the University of Manchester and our suppliers Forth Engineering - a West Cumbrian-based firm - showing the benefits of collaboration between industry and academia.
Supply Chain Event 2017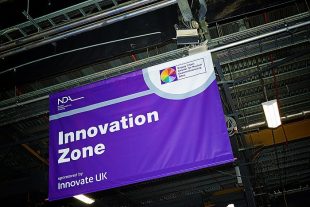 Over 40 exhibitors showcased the latest state-of-the-art technology in the Innovation Zone at our Supply Chain in Manchester on the 2 November.
Now in its seventh year, the event is the largest of its kind in Europe with over 1,600 delegates and around 300 exhibitors. The event was a huge success.
Diversity
As the NDA's lead for equality, diversity and inclusion, I'm really impressed that at every one of our annual supplier events I see more and more suppliers from a range of backgrounds and industries other than nuclear.
This is a trend that I want to see continue throughout all areas and aspects of our business. The NDA is committed to equality, inclusion and encouraging diversity – I believe that the NDA can't possibly be the best it can be unless it encourages people from across all backgrounds.
Recent research shows that around 80% of people born from the mid-1990s decide which company to work for based on its approach to equality, diversity and inclusion (ED&I). These people are the future of our industry, so ED&I is critical for its survival.
That isn't just cultural or geographical diversity – it's about diversity of thought… it's about encouraging people from different surroundings, different industries, with different ways of approaching things.
We embrace that difference and I will do all I can to encourage, promote and nurture diversity within the NDA as an organisation that is respective and inclusive.