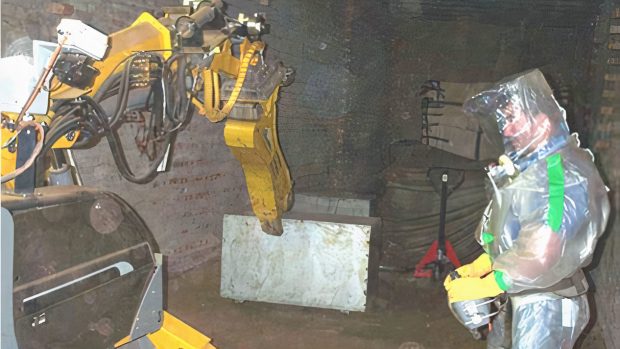 Inspirational ideas
"We were thrilled to welcome almost 200 delegates to the recent webinar for organisations interested in the competition for sorting and segregating our nuclear waste.
"It was particularly encouraging to see that around a third were smaller businesses and, equally, that a similar number were relative newcomers to the nuclear industry. Inspirational ideas and technology from other sectors – that's absolutely what we hope the competition will bring, because we know we'll benefit from wide-ranging creativity.
"There was also a good mix of established nuclear companies and academic institutions, as well as interest from overseas. The webinar was intended to provide an overview of the competition, but there is still time for any organisations to express interest, even if they couldn't make the webinar."
Joint venture
"The £3.9 million Sort and Segregate Nuclear Waste competition is a joint venture between the Nuclear Decommissioning Authority (NDA) and the government's Innovate UK, together with Sellafield and Magnox, where many of the major waste challenges arise. The competition was launched last month, and initial concepts need to be submitted by 11 November 2020.
"Approximately 10 promising ideas will be awarded up to £60,000each for the first 3-month phase, while the second phase will involve funding for at least 3 R&D contracts, up to £900,000 each. This stage will see development and demonstration of a full-scale prototype system in a non-radioactive environment.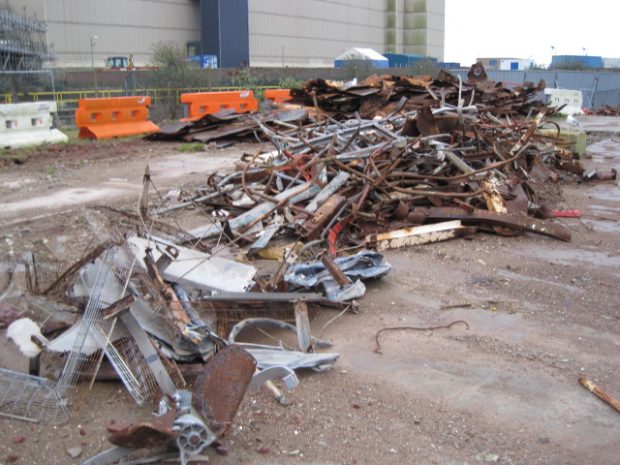 "We believe that collaboration, although not mandatory, will also be key to maximise the sharing of ideas and harnessing expertise from all the organisations. And at this early stage of the competition, it's not vital to have a detailed understanding of all the technical aspects.
Partnering opportunities
"The next step for interested parties is to explore ideas and possible partnering opportunities with like-minded organisations. This can't be face-to-face due to Covid-19 restrictions but an online partnering platform is available through online networking tool Meeting Mojo.
"For both Sellafield and Magnox, the scenario we're looking at is a pile of waste on the floor, such as metal, asbestos, plastics, rubber, etc. We're seeking solutions to assess items, with minimum human interaction:
What are they made of?
What size?
How radioactive is it?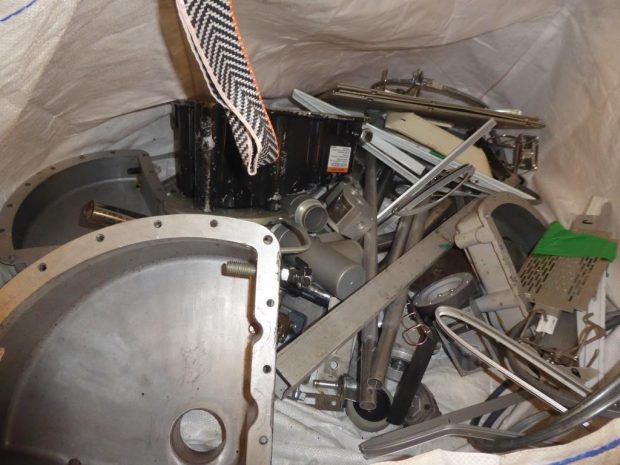 "We need to sort and segregate waste items, pack them into the right container, keep track of what's gone where and collate information for the package records.
"At Sellafield, we already generate 650 cubic metres of low-level radioactive waste each month. This has a huge cost in terms of manpower required to process this and it is an enormous data collection exercise. We are looking for more modern and efficient ways of handling this quantity of waste.
Technology gap
"We also have large quantities of intermediate-level waste (ILW) and this is more hazardous, more complex and more costly to deal with. If we can refine the processes to sort LLW from ILW, the savings will be massive, both in terms of hard costs and in reducing the requirement to send workers into really difficult environments.  "Although we've been working to develop robotic systems that can access facilities to size-reduce and dismantle larger items, we have a technology gap for segregating, handling and packaging the waste once it's cut up.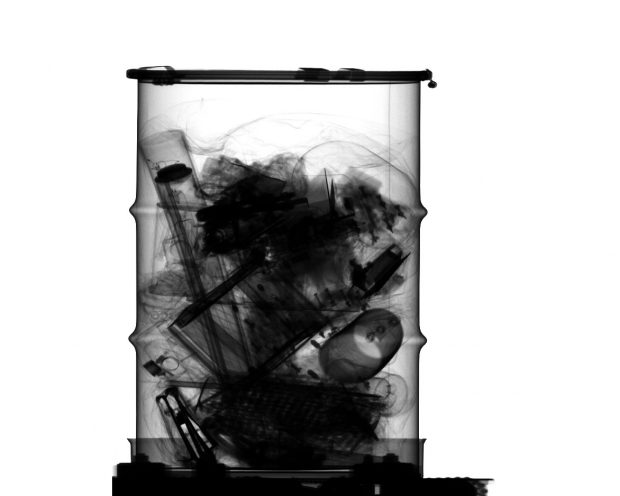 "Another challenge at Sellafield is with repacking drums: we have thousands of legacy drums which were historically packed with waste for storage, our current strategy is to compact these drums but it has been identified hundreds of them do not meet the criteria for the compactor.
"For some, the presence of aerosols means drums can't be compacted, or there may be too many items which would 'bounce back' after compaction (such as wellington boots!), or there are non-compactable items. Some items block our existing detection systems so we can't tell how much radioactivity is in there. Some drums have too much radioactivity and would be unsafe if packed with others.
Accurate data
"These drums need to be emptied and non-compliant waste removed, then directed to other routes and repacked.
"Meanwhile, collating all the data associated with the waste is yet another challenge. Facilities taking our waste for disposal have strict acceptance conditions and need accurate data recorded. In short, if we can introduce technology to better judge size and waste types, we could speed up many of our processes and make them more efficient.
"We'll be decommissioning the entire Sellafield site for another 100 years at least, so there's huge scope for suppliers. We need help to come up with better ways of doing all this which is safer, faster and cheaper than now. Ideas very welcome!
Find out more
Further details of the competition and how to enter can be found on the website of Innovate UK