Nuvia is a nuclear specialist with an extensive track record in developing innovative products and services. This includes surveying devices, end-to-end waste characterisation and processing services.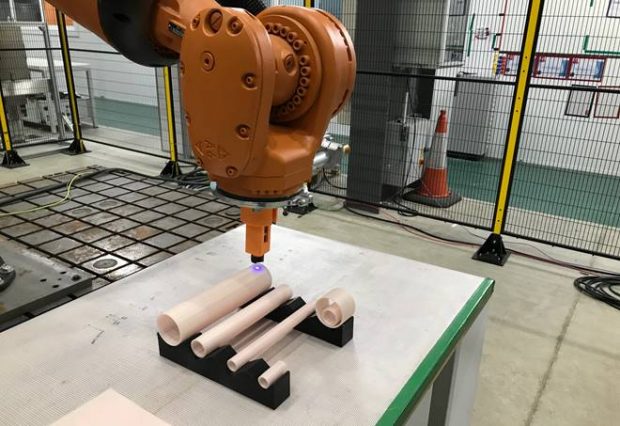 Q: Describe your project in a nutshell
We've developed Nu-Decom, a new, integrated approach to safe, remote decommissioning that's repeatable and predictable. The challenge was to achieve 'safer, faster and cheaper' decommissioning of a high-radiation nuclear facility where human access is difficult. Our approach will achieve just that.
We've assembled a team of academia, small businesses, research organisations and a nuclear engineering specialist to look at the challenge from cradle to grave. Nu-Decom covers the full range: characterisation; developing structured, sequential strategies; pulling together data sources in Building Information Modelling (BIM) and 3D visualisation for planning, training and operations; adopting existing nuclear cave robots for decommissioning; proving size reduction techniques, both in-situ and ex-situ; developing a high-level control system for decommissioning tools and systems; and deploying the latest gamma camera technology to assist with waste sorting and segregation.
With the funding made available by NDA and Innovate UK, together with support from Sellafield, the team is able to provide assurance that our approach will provide demonstrable benefits. It will also bring export opportunities in a multi-billion pound annual world-wide decommissioning market. Encouraging teams to come together and tackle decommissioning in a new way through applied research and development, ensures that both end user and supply chain can address industry challenges in a collaborative, imaginative way.
Why did you get involved in the IIND competition?
The opportunity presented by the competition was too great and we knew that Nuvia had to be involved. The vital ingredients for successful innovation were all there: an enthusiastic end-user, a real world problem needing a solution - and motivated suppliers looking to innovate.
Top that off with the opportunity of getting an innovation through the so-called 'valley of death' by offering the opportunity of an active demonstrator at Sellafield to hopefully achieve the highest level of technology readiness, and you really have a win-win-win. Collaboration, innovation, track-record – against that, we can win additional decommissioning work across the globe.
Q: Who are you collaborating with?
The Nu-Decom project is very much a team effort. PaR Systems are providing the home for the Nu-Decom trials, providing their exquisite PaR manipulator for trials and are a key part of our integration mission. UKAEA RACE are developing a high-level control system, CorteX, which will be able to control not only the PaR, but an off-the-shelf Kuka robot for ex-site size reduction and waste sorting.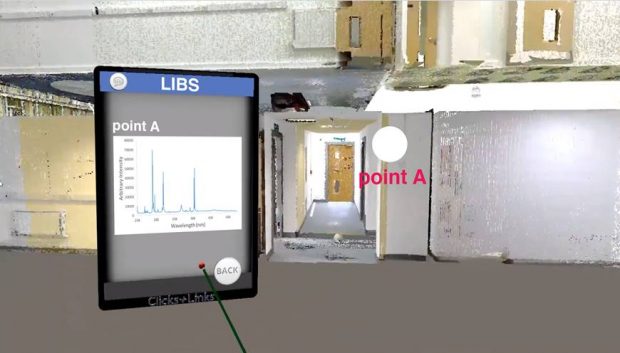 To assist with up-front characterisation and bolster Nuvia's offering, The University of Manchester, The University of Bristol and Imitec have brought their innovative techniques to the fore, providing essential information for the onward decommissioning plan. Clicks and Links, an SME, are developing an immersive 3D virtual environment of the test rig, rich with characterisation data, to assist with planning, training and operations. As the project involves developing new machine-human interfaces, we're delighted to be working with human factors specialists Hu-Tech to provide valuable insight into identifying and designing out error traps.
Q: How is your project progressing?
We're now approaching the key stage, integration of the high-level control system to control both the PaR manipulator and the Kuka robot. This is nerve-racking, but very exciting as we'll be able to demonstrate the improvements to lifecycle costs and timescales.
The team have had a few challenges to overcome. Being located across the entire country has been at times problematic, but we've been able to overcome this with regular weekly videoconferences and face-to-face workshops as needed. On the whole, I've been surprised well the project has gone – R&D is hard and full of surprises, and we have encountered lots of surprises – but it's testament to the team that we're on track to achieve what we set out to and that makes me extremely proud.
Q: What are the future opportunities for your project?
The future beyond this project is very bright indeed. If we are awarded the next stage of Active Demonstration, I think that's precisely where this team will come into its own and be able to demonstrate real value for the client, ultimately the UK taxpayer as well. We've already had interest in our approach from organisations overseas, and through Nuvia's international presence, we are able to pursue these.
However, the great opportunity going forward is having formed a tight-knit team in Nu-Decom, we're now able to identify other opportunities to work and do business together. R&D really does have benefits beyond the boundaries of the project, in fact R&D has benefits beyond the boundaries of the country and the sector.
Find out what business advice and innovation funding are available:
Innovate UK, which is part of UK Research and Innovation, can support businesses to develop the potential of innovative ideas, helping to drive economic growth.
The Knowledge Transfer Network which helps businesses with new ideas and opportunities to link up with expertise, markets and finance through its network of businesses, universities, funders and investors.