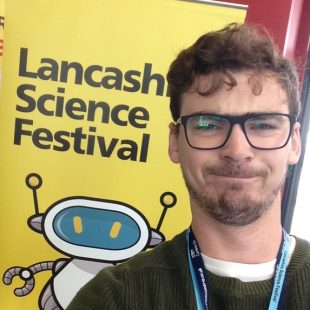 The NDA sponsored the Lancashire Science Festival 2016 to help young adults and school children learn more about the diverse and interesting career opportunities in the world of science. Industry sponsorship meant that this was a free entry event, enabling access to the widest population of people.
NDA worked with Cogent Skills and Sellafield, to present a joined up approach to promoting STEM skills rather than specifically marketing any of our individual organisations.
I felt really lucky to spend a few days on the NDA and nucleargraduates stand. NDA was one of the sponsors that helped Cogent Skills host this event for young adults and school children to learn more about the diverse and interesting career opportunities in the world of science.
Alongside myself there were young professionals from other companies, including Sellafield, GSK and others. We set up a number of interactive challenges and quizzes to get the kids thinking about how science can be fun and also be useful in the adult world.
A particular focus for our group was to show everyone that science and engineering aren't just about wearing a lab coat or a hard hat in a lab, or on a building site respectively, but that the nuclear sector involves a wide range of complimentary professions working together to improve a business and have a positive environmental impact. It's not always about being specifically gifted and interested in the pure sciences. Those with other interests and capabilities can make a major contribution to the sector.
We had lots of fun and the kids showed keen interest in our stall. The main attraction was the practical prize-based challenges:
a nuclear waste crane
complete the circuit
as well as the future career options quiz (which some seemed to enjoy as a science career fortune teller).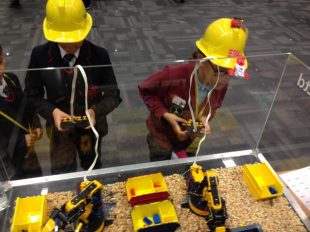 All of these activities got the students thinking about what real world of science looks like and how, if they decided to change their career path away from the popular actor/actress, footballer and YouTuber aspirations, they could make a huge amount of difference and end up in a job which offers challenge, career satisfaction and a reasonable salary.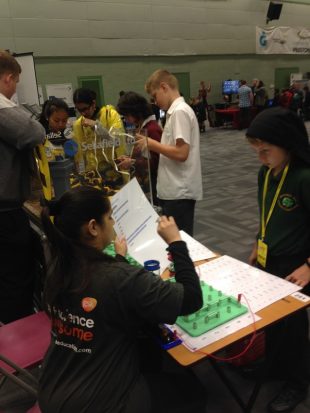 I had a brilliant time and really enjoyed interacting with the students and teachers, soaking up there enthusiasm and (I hope) passing on my enthusiasm for science to them. Over the 3 days the fair saw more than 13,000 visitors and collected a lot of feedback, including:
"We don't want the day to end… can we come back tomorrow/next year?!"
"Both children and staff came back from the visit absolutely buzzing!!!  They said they had an amazing day, enjoyed every minute of it and the children said it was the best trip they had ever been on!"
"Beyond our expectations – will be back next year!"
I want to thank Cogent Skills for organising the stall and the NDA for inviting me to take part.