Established by the Nuclear Decommissioning Authority in 2008, the nucleargraduates programme gives graduates the opportunity to gain technical and behavioural training.
Graduates work on real projects with real responsibilities alongside scientific and engineering experts. Since its launch nearly 10 years ago, 308 graduates have taken part.
The article includes some incorrect information. The programme has the following rankings:
TheJobCrowd  - number 62 /100
Guardian UK300 Most Popular Graduate Recruiters – number 126/300 (up from 153 in 2017/18)
Steph Flynn: aged 29 (Cohort 10)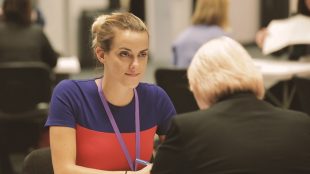 "I joined the nucleargraduates programme because I was looking for something a bit different, and the opportunity to work in a number of different roles and organisations was a real pull.
"After completing a PhD I was really unsure of what to do. The nuclear sector seemed like a really interesting option, with lots of history. I'd always been interested in particle physics, and that side of chemistry, so it seemed like a logical choice.
"My experience has been really positive – there are a lot of really great role models that I've had the pleasure of working alongside.
"I've worked for Arup, NDA, INS and Sellafield so far. Some highlights have been working on commercial deals in NDA and International Nuclear Services (INS), completing projects at Sellafield and interacting with UK government.
"The decommissioning activities around the UK are challenging and I love that there are still so many problems that I can play a part in solving.
"A particular highlight for me was leading on organising the nucleargraduates' 'International Footprint' trip to Canada this year. Each year graduates get the chance to learn how nuclear industries operate in other countries.
"We visited the Canadian Nuclear Laboratories, near Ottawa, and learned about all the interesting research they are undertaking. We learned about their regulatory regime, difference in culture and attitudes to nuclear power and how it all compares to the UK."
Aislin Lenehan: aged 26 (Cohort 10)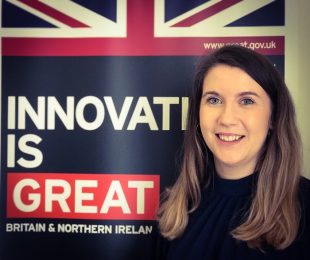 "The nucleargraduates scheme offered an opportunity to drive my own development through the varied training, project experience and external secondments.
"Throughout my time on the scheme I've taken part in practical workshops, technical lectures, and completed professional qualifications in business skills, leadership and project management. I've moved from West Cumbria, to Bristol, to London, to Tokyo during 3 secondments. I've visited Germany, Canada, and Scotland to understand both UK and international nuclear landscapes.
"During my time at Sellafield Ltd, I was working on projects within the legacy facilities, which was a fantastic and powerful first impression of the challenges that the industry can face and also the progress that is taking place thanks to innovation.
"I have also supported the UK civil nuclear industry in Japan, working for the Department for International Trade covering export and investment.
"The nuclear industry has something for everyone, no matter what path you want your career to take, and it has some really inspirational and impressive people at every level."
Zina Rusidovic: aged 35 (Cohort 11)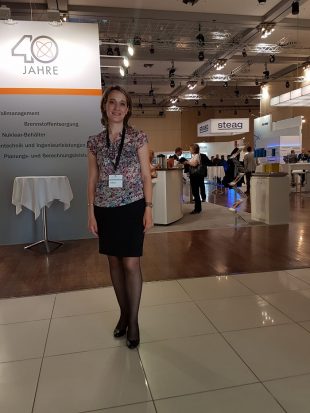 "The opportunity to contribute to carbon free energy attracted me to the nuclear industry and the breadth of opportunities across the sector as UK nuclear plants are coming to the end of their life and will need decommissioning.
"At the same time, the government has given a green light for building new plants ensuring jobs in new build as well.
"I joined the nucleargraduates scheme as it offers the opportunity to work in diverse companies across the nuclear industry and learn from the experts.
"The scheme gives you an opportunity to develop yourself professionally and personally through number of training courses and footprints activities."
More information
For anyone interested in following in the footsteps of Steph, Aislin and Zine, you can find out more from: